Origins of Scheme
In March 2001 the Teddies for Loving Care (TLC) Charity was initiated by WBro Ian Simpson in the Masonic Province of Essex. Its purpose was, and still is, to provide teddy bears to Accident and Emergency units for the medical staff to give to children who are admitted to help alleviate the children's distress.
The Charity began its work in Essex in September 2001. Since then the initiative has been taken up by the vast majority of Provinces in England and Wales and by Districts overseas.
Introduction of Scheme into Northamptonshire and Huntingdonshire
In 2001 Teddies for Loving Care was piloted in the Province of Northamptonshire and Huntingdonshire by the late WBro John Stokes in association with Hinchingbrooke Hospital at Huntingdon. In this first year over 7,500 teddies were distributed there to sick children.
The scheme was so successful that in early 2004 it was expanded to include all hospitals in the Province. These teddies have over the years been found across the Province -
In numerous Children's Wards
In Accident and Emergency Units
In centres supporting children in emotionally disturbed circumstances
On Paramedic Ambulances
On Northamptonshire Fire and Rescue Units
On Air Ambulance Helicopters
The following Brethren co-ordinate the scheme in the hospitals in the Province -
Initially funding to provide the teddies at these hospitals was raised within Lodges in the Province and all Lodges donated.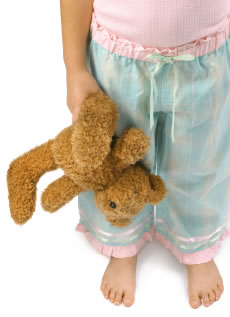 From 2005-2011 the Douglas Compton James Charitable Trust kindly donated funds to finance the scheme in this Province but in 2012 Lodges within the Province once more began to fund the project.
In January 2008 the scheme was extended to the Fire and Rescue Service when all 28 of Northamptonshire Fire and Rescue Services front line engines, covering 22 stations from Brackley at one end of the county to Oundle at the other, carried a stock of bears for fire crews to give to children they encountered in distress.
In 2012 a request was received from the Northamptonshire Air Ambulance service for a supply of teddies for use in a proposed dedicated helicopter to be used for transporting sick children around the country, a request that we were pleased to support.
In 2014 the scheme again expanded to support a unit dedicated to helping children who are emotionally disturbed as a result of domestic trauma.
Over the years TLC has been pleased to respond to requests for support from those who encounter children in traumatic circumstances and since 2004 some 91,000 teddies have been distributed within the Province with a current annual rate in excess of 9,500. Without exception feedback suggests that the gift of one small teddy brings much comfort to a distressed child.
Letters of Appreciation
This letter is typical of those we receive in appreciation of this service from those close to the children.
I am writing to thank you for your kind donation of toy bears to Northampton General Hospital, one of which was given to our 19 months old granddaughter.

She was rushed into the hospital with only the clothes she had on and in a very distressed state. To receive the Freemasons' TLC bear gave her great comfort and we are very grateful for that. She is at home now and is feeling much better.

Thank you once again.