Over the past few years the Holy Royal Arch in this Province, supported by the Craft, has done much to combat the dangers of prostate cancer. They have also regularly arranged blood testing days to check individual PSA levels. This has resulted in a number of members getting an early warning of potential problems that, otherwise, they would not have had.
To combat his lockdown limbo, Comp Mark Capel of St John's Chapter No 3972 and Grey Friars Lodge No 4990 has spent time enhancing his singing prowess with with the Northampton Male Voice Choir which raises awareness and funds for Prostate Cancer UK. In a single concert last year they raised in excess of £15,000.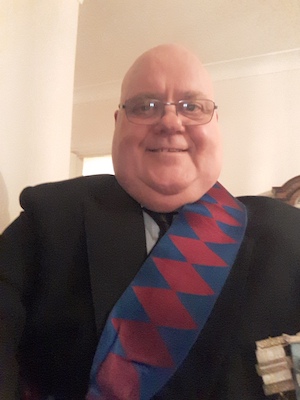 Other brethren including Bunny Ingram of Waynflete Chapter No 4452 and Pat Harris of Abington Chapter No 8041 are also Choir members.
Although we are in lockdown, the Choir invites men to join them over an 8 week programme, to learn to sing and raise more funds for Prostate Cancer UK.
There are online open evenings on 15 and 22 February.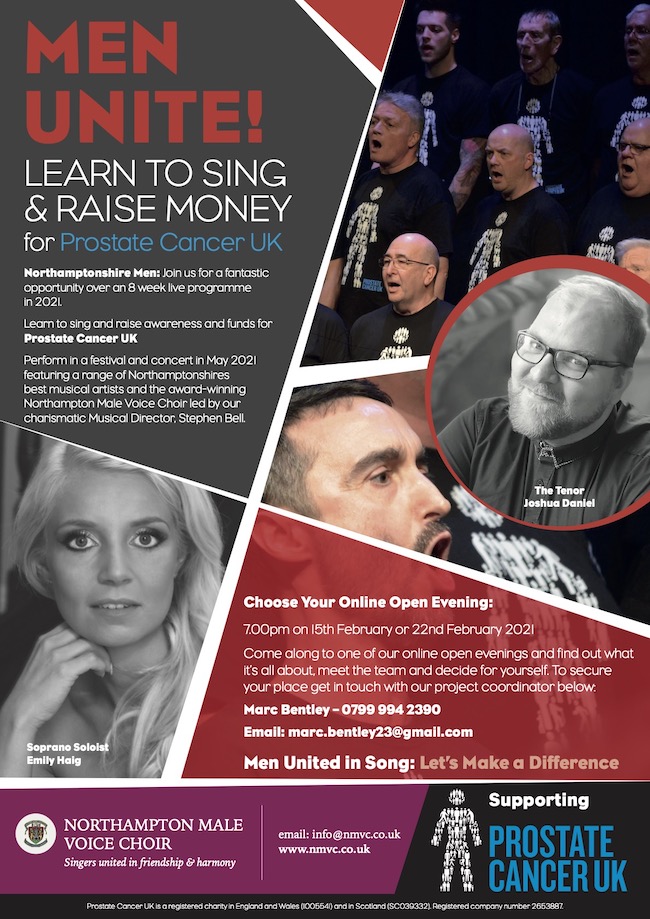 Mark commented
There are many similarities in between the Choir and Masonry for example self improvement and supporting others. Its great fun. I can highly recommend giving it a try. You'll not be disappointed.