Local artist and Freemason, Martin Taylor, from Spelhoe 8576 has been selected by United Grand Lodge of England to have his work featured in a art exhibition running at Great Queen Street.
The United Grand Lodge of England, in partnership with the Library and Museum, will host an exhibition of emerging artists' work in June to mark this years Tercentenary celebrations. All artwork will be created on site at Freemason's Hall, with artists granted unprecedented access to the building and organisation to capture contemporary masonic life. The artworks will capture key initiatives taking place in 2017 and bring different views of Freemasonry to life through a variety of different mediums.
Martin's description of his painting follows.
"I decided to paint the building as much of the Freemasons' ideology is based around buildings and their construction as an allegory or metaphor for how we live our lives. On the day I did my study the building seemed powerful, stoic and upright with good light. I chose to be accurate in showing the blue hoarding which places the painting in a particular timeframe. The people who occupy the foreground brought the scene to life and showed it to be busy as a meeting place as well as giving a sense of scale."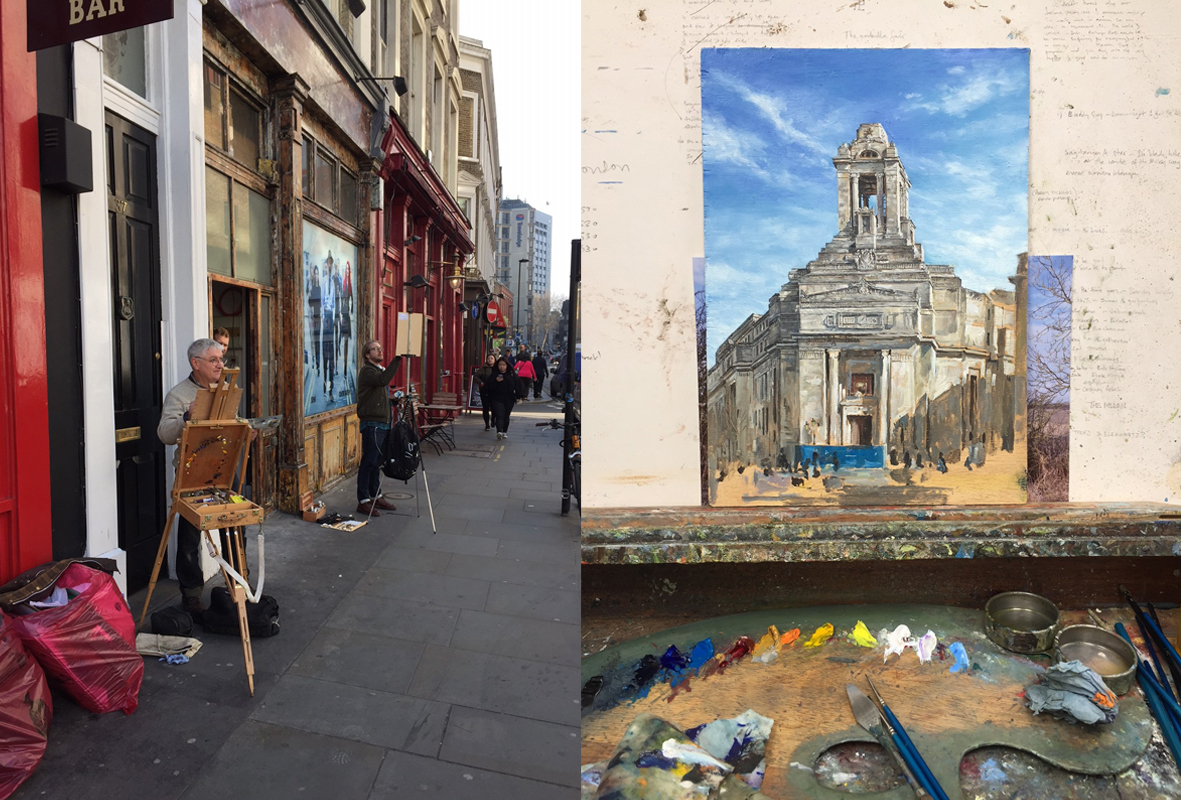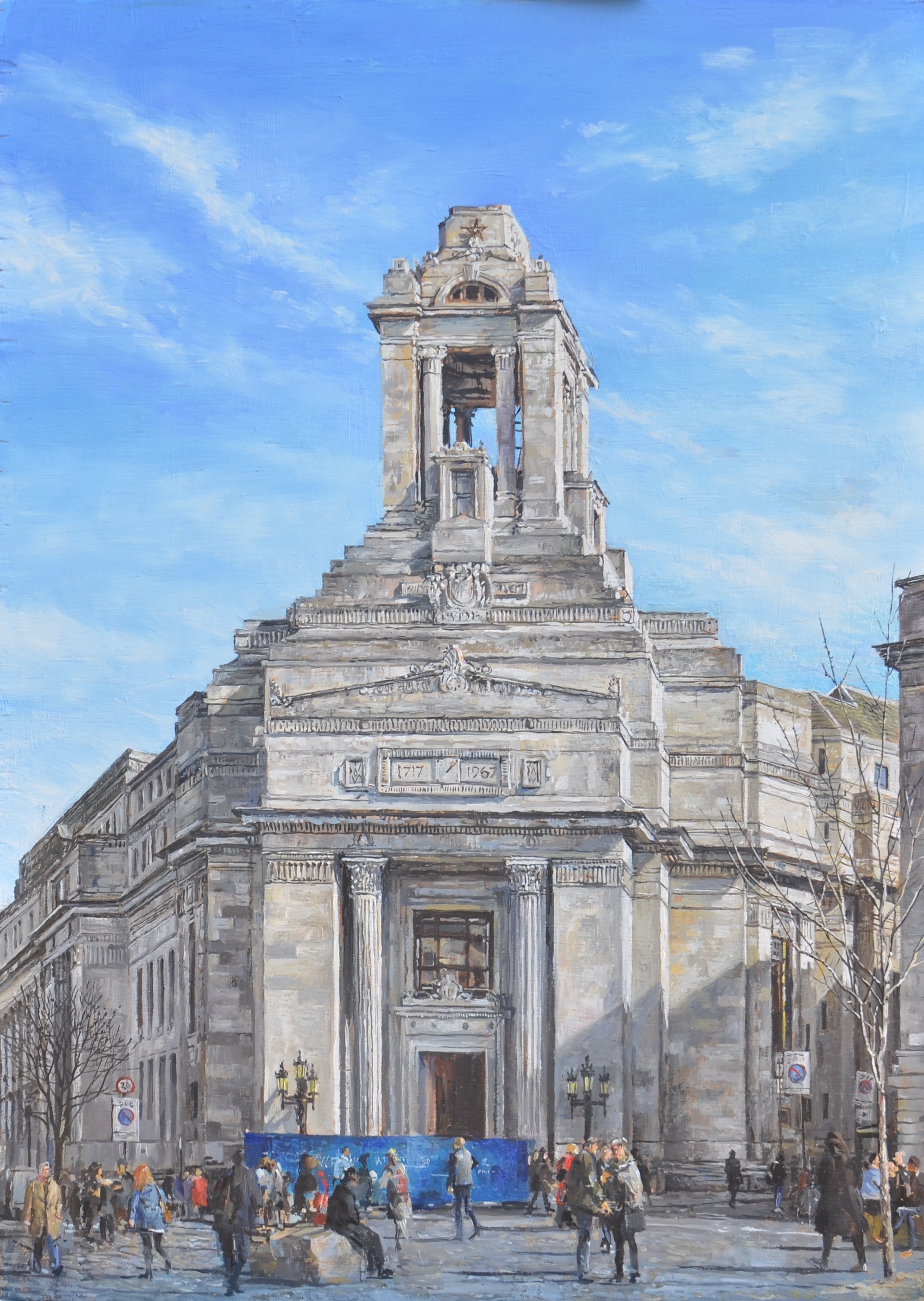 Martin Taylor was born in 1954 and is based in Northamptonshire. He studied at the Ealing School of Art, Wimbledon School of Art and Goldsmith's College. Martin's work reflects his love of nature, played out in exquisitely detailed studies of the countryside surrounding his studio, a converted stable on a farm. Every season brings fresh inspiration, and to achieve the precision and focus so characteristic of his work Martin paints 'en plein air', returning to the same position for weeks at a time even in deepest winter. The combination of intricate detail and careful composition in his work celebrates nature on every scale, from the twigs on the forest floor to the clouds skimming the vast skies. Martin also pays the same attention to detail in his representations of buidings and townscapes.
Martin works in oil and watercolour and continues to practice the art of drawing, through studies and the use of the sketchbook.
Taylor has won two RWS (Royal Watercolour Society) awards: the Chris Beetles award (1988) and the Jeffrey Archer award in (1989). He has shown at the Royal Academy, and had numerous dedicated exhibitions in Northamptonshire and London, and is widely collected in the UK and USA. Martin Taylor is currently represented by Gladwell & Pattersons, 5. Beauchamps Place, Knightsbridge London.