On Tuesday the 6th of June 2017, the Assistant Provincial Grand Master, WBro David Burton, was interviewed during the Craig Bunday Afternoon Show on Peterborough Community Radio with regards to the forthcoming Masonic Parade to be held at Peterborough on Sunday the 11th of June 2017 in celebration of the tercentenary of the United Grand Lodge of England.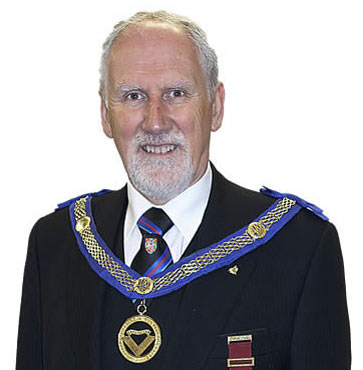 The last major parade held in Peterborough was on the 18th May, 1922 when the combined Provinces of Northamptonshire and Huntingdonshire, Leicestershire and Rutland, Cambridgeshire and Norfolk joined forces to support a major restoration of Peterborough Cathedral.
A total of £1,500 was required to build a buttress on the north-east wing of the Cathedral. Insufficient funds were raised on the day but subsequently the full amount was raised and the work completed.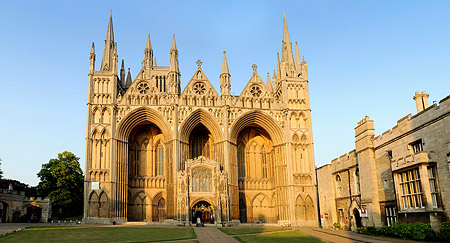 The parade to be held on the 11th of June will be broadly in line with the arrangements made some 95 years ago, an indication of the history and traditions of the Masonic Province of Northamptonshire & Huntingdonshire and its continued close association and support of the cathedral, a truly wonderful building.
The public parade will commence at 2.00pm from Peterborough Town Hall after which its participants will join the Peterborough Cathedral congregation for a Choral Evensong service at 3.30pm. Masons will be dressed in full regalia throughout and will be parading some of the Province's very historic and beautiful lodge-banners.
To listen to the full radio interview with WBro David Burton, click on the play button in the control below -
Background Information
The United Grand Lodge of England's 200,000 members come from all walks of life and meet as equals whatever their faith, ethnic group or position in society. For many, this spirit of fellowship is what is valued most, making new friends and helping others. Freemasons contribute over £33 million a year as one of the UK`s largest charitable givers. Raising funds largely through voluntary donations, they support individual members, local communities and global emergencies.