The meeting of Lodge of St. Paul No. 6516 held on Tuesday the 14th November 2017 proved to be a special occasion for both the Lodge and the Saunders family when WBro Richard Saunders was installed by WBro Alex Robertson as the 70th Master of the Lodge.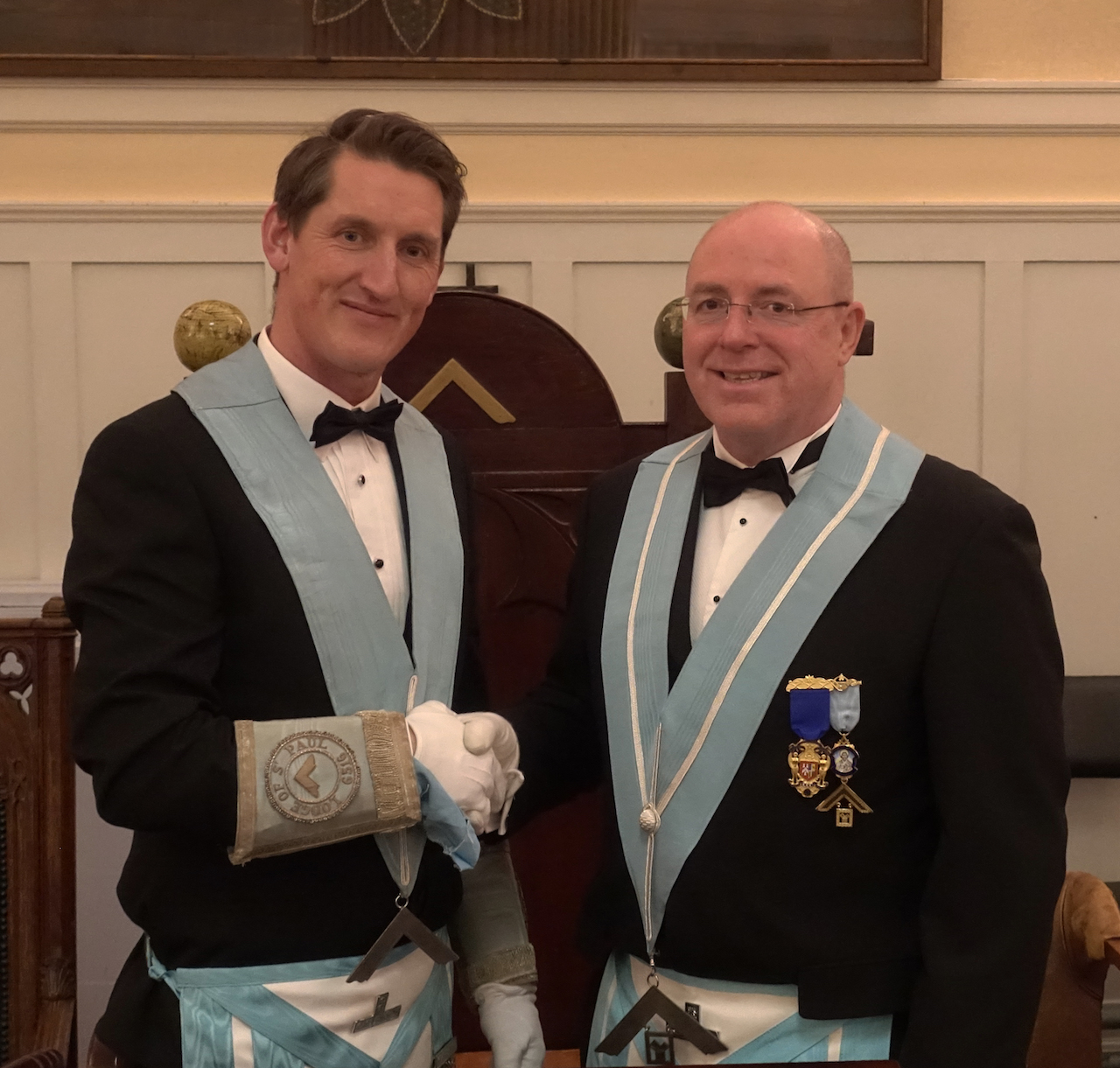 WBro Richard was proudly supported by his father, Bro Stephen Saunders, and his grandfather, WBro Eric Saunders.
Bro Stephen is the Lodge's mentoring coordinator. WBro Eric was Worshipful Master of the Lodge in 1989; he also served as the Lodge Treasurer for many years.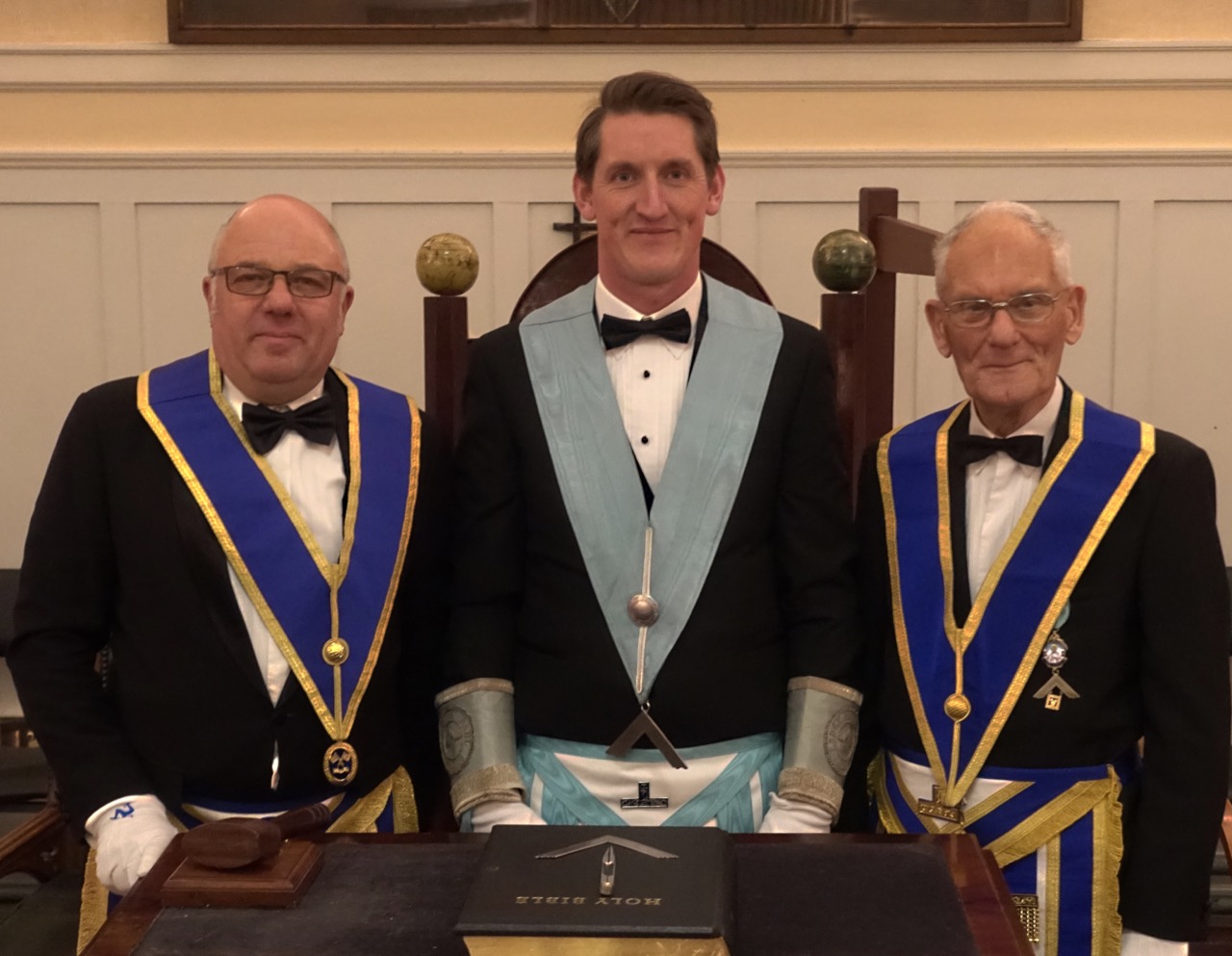 It was a true family affair and a great time was had by all!