On Saturday the 10th February 2018, Anglo Scottish Lodge hosted their annual Beer Festival at Sheaf Close, Northampton to raise funds for 3 Pillars Feeding The Homeless Trust.
During the event, the Italy-Ireland and Wales-England Six Nations matches were shown to keep the drinkers entertained. WBro Ged Dempsey took the opportunity to explain more about 3 Pillars Feeding The Homeless Trust and the work that they are doing across in Peterborough. The afternoon was supported by Brethren from many different Lodges from across the Province and a number of non-Masons.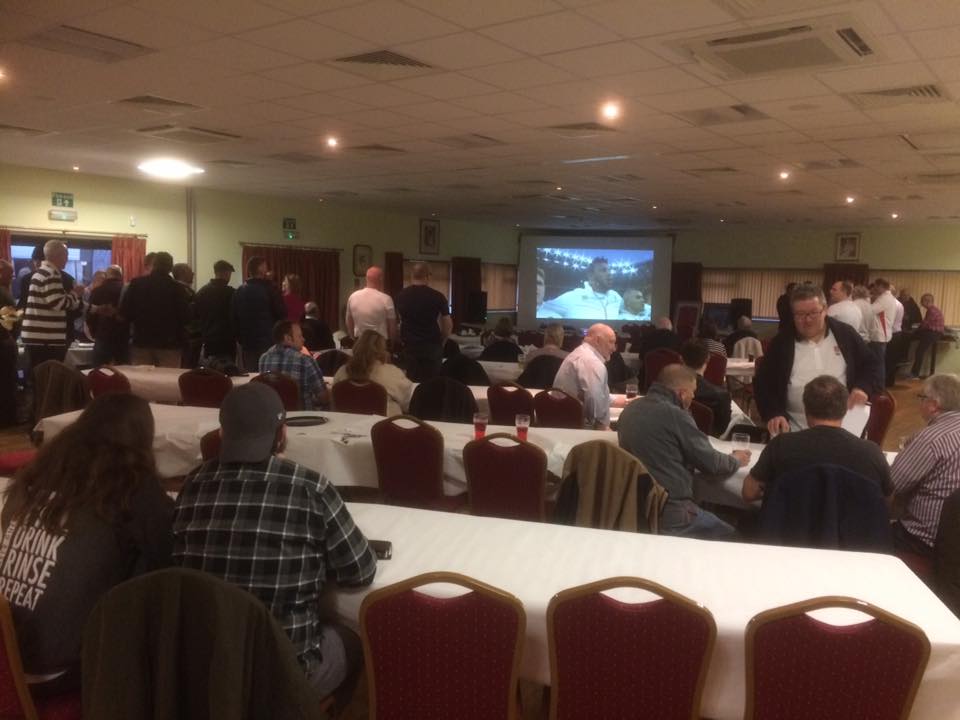 There was a range of fine ales on offer. All bar one, were brewed locally by Bro Lee Kellett and Bro Ian Bosworth, and proved to be very popular. There was also a Prosecco Bar as well as some food provided by WBro Tony Marshall, WBro Barry Weigleb, Bro Gary Thornton and their wives.
All in all, it was a very enjoyable afternoon of rugby, beer and fun. Early indications are that a donation of around £2,000 will be made shortly to 3 Pillars Feeding The Homeless Trust.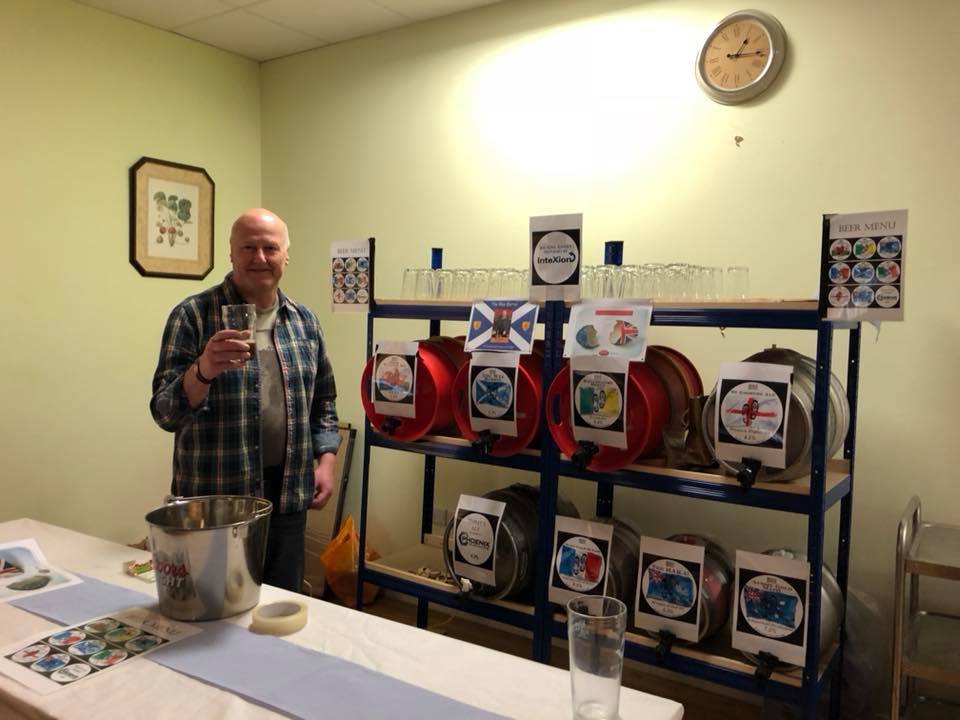 it seems likely that this event will go from strength to strength and becoming a regular annual event in the Masonic calendar. The Lodge hopes that those who attended this year will support the event again next year.