In a 14-day "Lift for LIfelites" challenge taking place in May and June of 2018, Lifelites CEO, Simone Enefer-Doy, travelled to every Province in England and Wales to publicise the charity and the support it receives from Freemasons. She aimed to raise both the proifile of Lifelites and £50,000.
On the morning of Wednesday the 6th of June, Simone arrived at the iconic Silverstone Circuit in our Province in a Dodge Charger (sporting a 7.2 litre engine) accompanied by the Province of Bedfordshire's PGM, RWBro Tony Henderson, and Dean O'Connell.
WBro Dermot Bambridge was on hand to drive Simone around the circuit in his Jaguar XK120 sports car.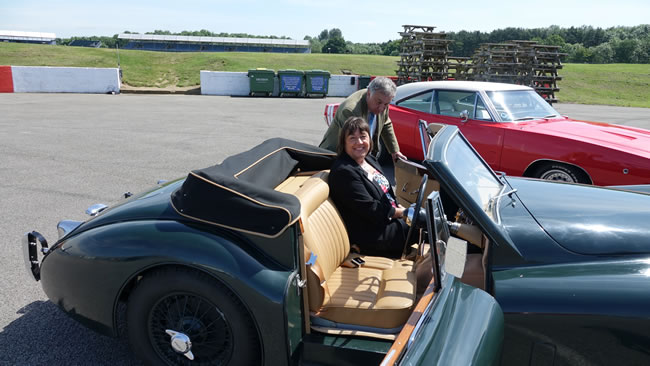 When they stopped off at the winner's podium, the PGM, RWBro Max Bayes, presented Simone with a cheque for £5,000.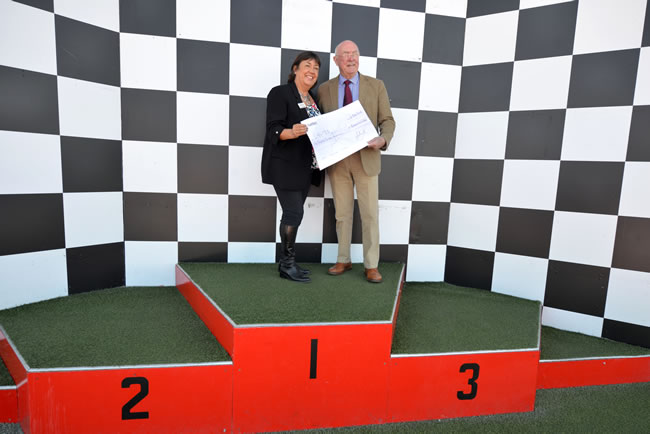 Simone said
The support of Freemasons around the country had been fantastic and this is another tremendous boost to Lifelites which helps us exceed our target for this challenge. We are most grateful.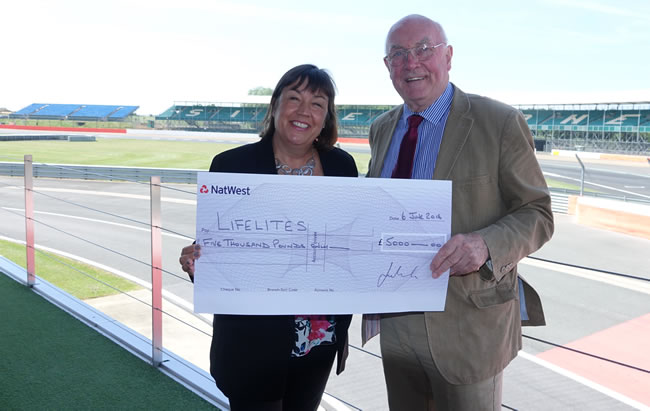 She then sped off in the Jaguar driven by Dermot to her next Province, Buckinghamshire.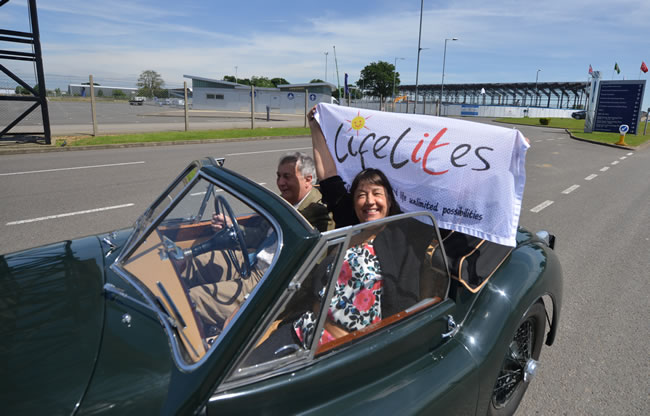 Below is the route taken on the challenge by Simone during which she raised over £100,000 - double her target.