As the Masonic season comes to an end, the Northants & Hunts branch of the Masonic Trout and Salmon Fishing Club is still casting its net with three out of five events yet to take place.

The Club organises fishing experiences for local disadvantaged young people, thus benefiting them from a day-out in the countryside, helping them to develop a new skill, and improving their self-confidence.
The first of the year's events was a fly fishing day at Ringstead Grange Fisheries. The event, which took place on the of 26th April 2018, involved nineteen participants from three schools.
The weather was wonderful with a warm sunny day and a light cool breeze. Unfortunately, the fish failed to realise this, and were reluctant to come out and play!
Following a day's fishing, all those who took part were treated to a super barbeque before making their way home proudly clutching a certificate in recognition of all they'd achieved.
Use of the lake was kindly donated by the owner, Mrs Rosemary Foster, who is pictured below with WBro David Watson (PAGDC and Provincial Grand Treasurer) presenting a certificate to a worthy recipient.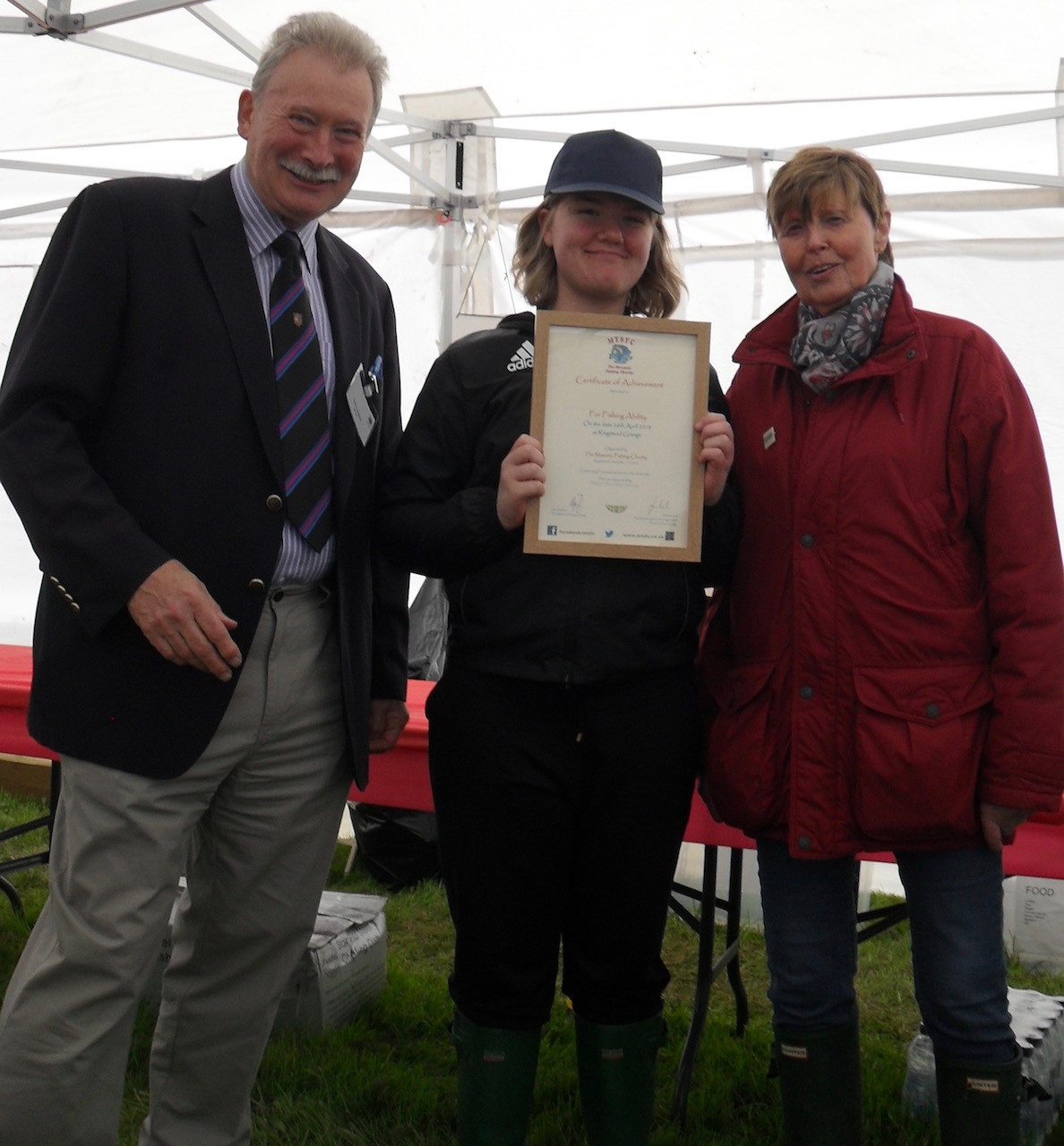 The second event of the season was held at Rookery Waters, Pidley, Cambridgeshire on the 17th of May 2018. Sixteen participants from Gretton School took part together with six carers.
It was another lovely day with warm and sunny weather. All the amateur anglers enjoyed themselves and managed to catch at least one fish. Some caught several!
Alex Bates, site manager and son-in-law of the lake's owners, Mr & Mrs Germaine, was on hand to present the certificates and medals. Alex is pictured below together with a very pleased and enthusiastic recipient!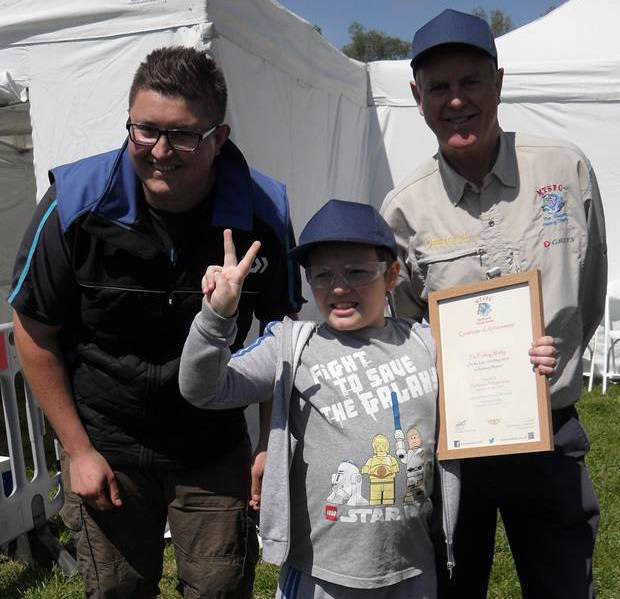 The three remaining events of the year are as follows:
Thursday the 14th June 2018 @ Ringstead Island
Thursday the 12th July 2018 @ Addington Lake
Thursday the 20th September 2018 @ Ringstead Island
Volunteers are always needed and will be made to feel most welcome. Please click here for more details.