On Saturday the 9th June of 2018, Danetre Lodge No. 8594 held their Ladies Evening in support of prostate and breast cancer charities.
A superb evening was had by all, and the princely sum of £1,400 was raised to be divided between the two charities.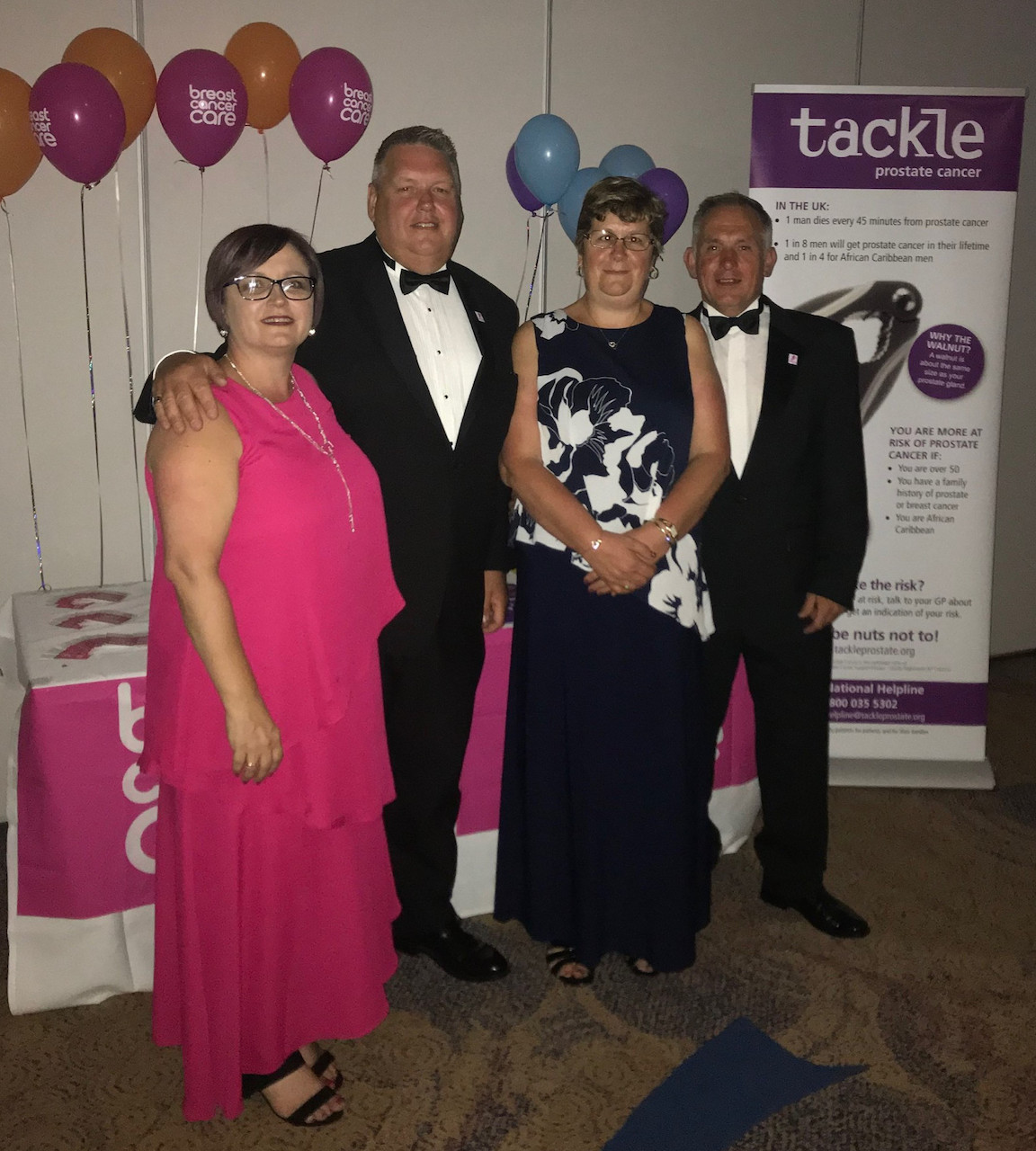 Pictured above are WBro Rick Hill (Master of Danetre Lodge) and Peter Houghton, together with their wives, Victoria and Amanda. Rick and Peter are two of the founders of the Daventry Prostate Cancer Support Group, which is federated with Tackle Prostate Cancer and Prostate Cancer UK.
The aim of the group is to provide a platform for men and their partners to talk-through the diagnosis, treatment, effects and issues surrounding prostate cancer.
The group is particularly keen to involve partners in their discussions as prostate cancer affects them as well.
Since its inception in October 2017, the group has raised over £5,500 to support prostate cancer charities.
If anyone has had experience with prostate cancer and wishes to get in touch, or simply wants to talk things through, please contact them at This email address is being protected from spambots. You need JavaScript enabled to view it..