No Gain, No Pain, a UK charity that provides syringe drivers allowing patients to self-medicate, has received a valuable boost from Chicheley Lodge No. 607, which meets at Thrapston.
On Friday the 27th of July 2018, WBro Dave Redden and WBro Mick Warren, Chicheley's Charity Steward and Director of Ceremonies, met with members of the charity and presented them with a cheque for £1,400.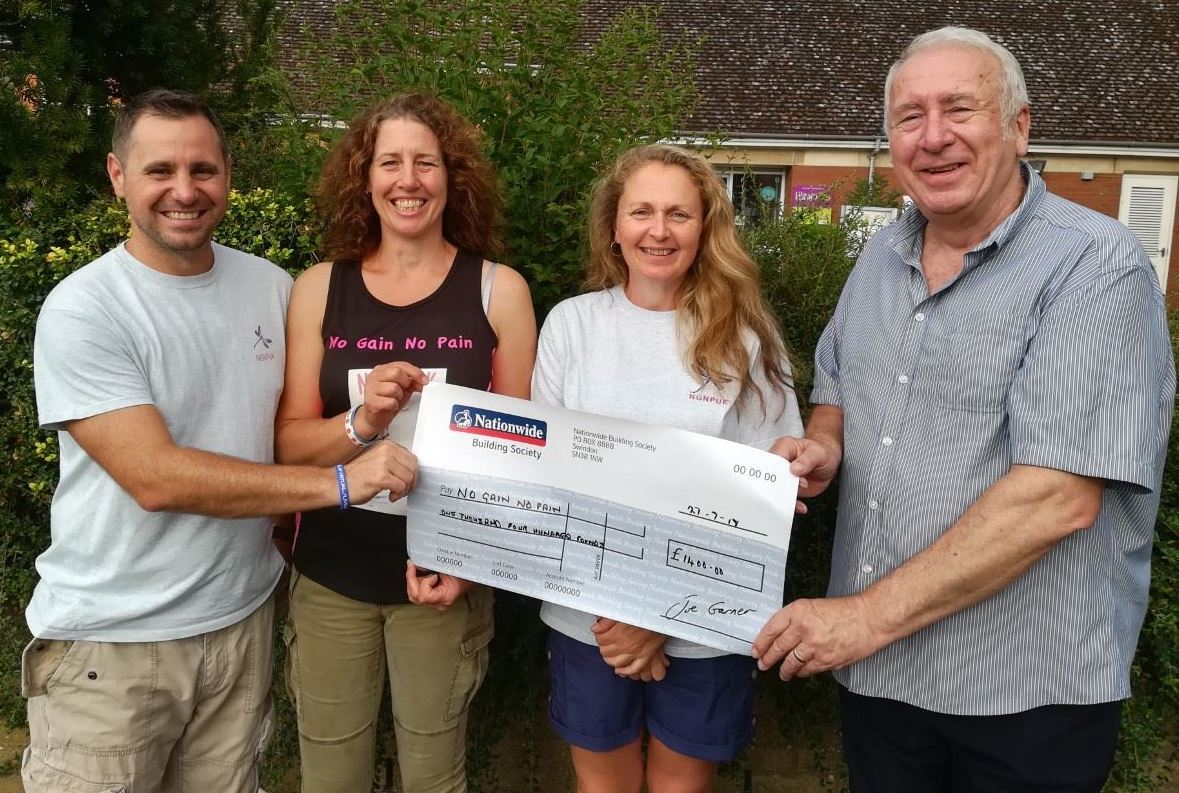 The money was raised as a result of a raffle together with a contribution from the Provincial Grand Charity. It will be used to buy the first new syringe driver for the St Ives area, which is covered by the Cambridgeshire and Peterborough Foundation Trust.