The Wentworth Lodge No. 737 Annual Canoe Challenge & Charity Weekend, which was held over a wet August bank holiday weekend, was very well supported by lodge members, their friends and families.
The recipients of this year's proceeds were The Three Pillars - Feeding the Homeless, and the Masonic Charitable Foundation.
The weekend started early on Saturday morning, when five sponsored crews took to the water at Rushden Lakes. From there they paddled eastwards towards their final destination at Oundle Mill, some nineteen miles away.
After taking on refreshments at two waterside hostelries, plus the occasional involuntary `dunking' in a cool River Nene, the crews arrived safely some seven hours later to find a large group of family and friends present to welcome them.
Once refreshed by showers, a change of clothes and supper, they reassembled at The Lake at Stanwick and retired into the marquee to take part in a general knowledge quiz.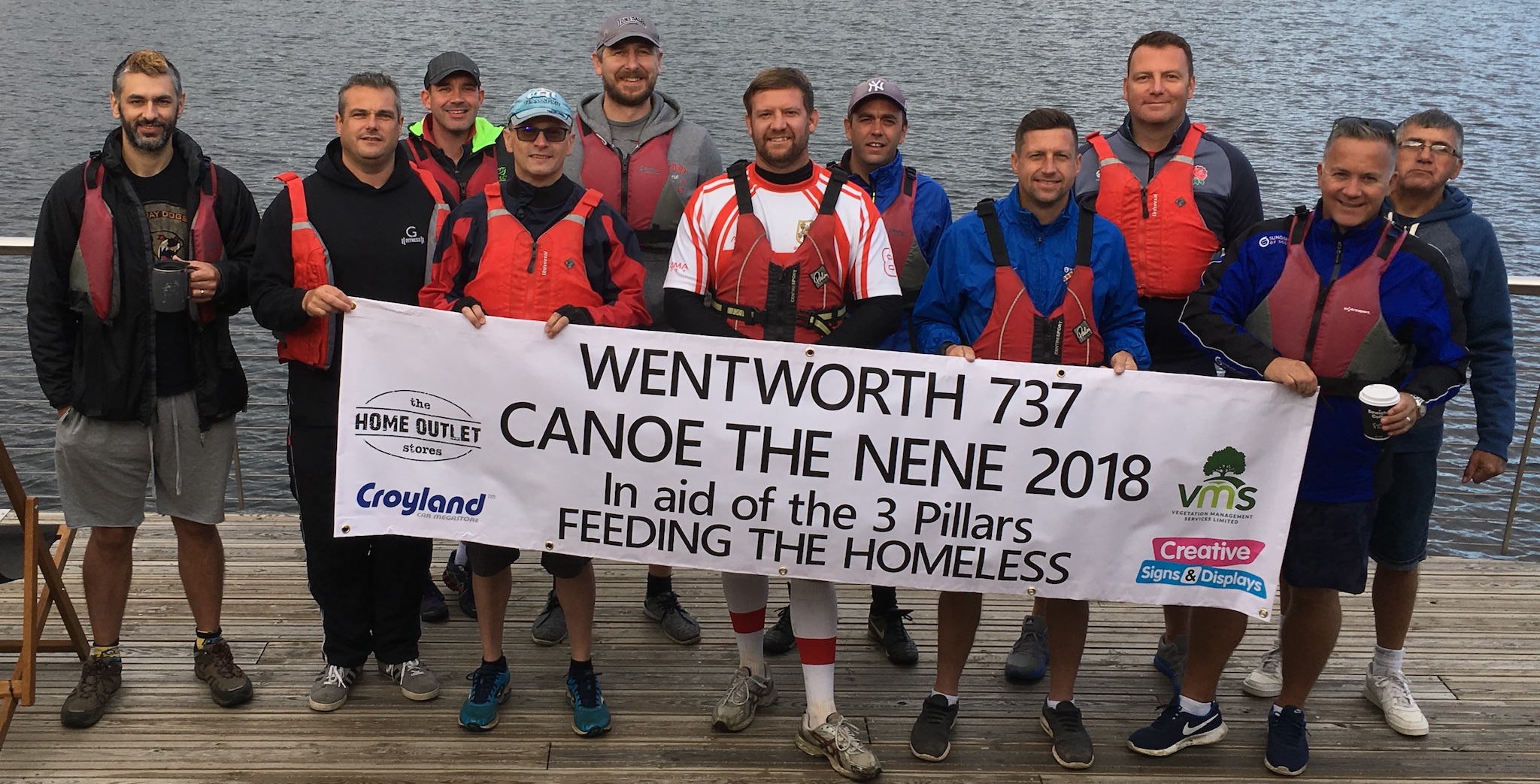 (click to view full-size)
Then, on Sunday afternoon, a jazz festival hosted by WBro Barry Williamson and his band was enjoyed by all, despite the adverse weather.
Following a hearty barbeque, WBro Neil Arrowsmith and his band led the evening entertainment in fine style.
On behalf of The 3 Pillars, WBro Ged Dempsey gave a talk on the work of the charity and thanked WBro Rob Mallett, Bro Matthew Horton and Bro Dan Cooke, together with all the Brethren of Wentworth Lodge for their hard work and achievement.
Funds raised over the weekend totalled £2,600, including a contribution from Barclays Bank.
WBro Ged added:
We are so grateful to you all for the continued support you have provided to our Charity. Thank you all so much.