On Monday the 18th of March 2019, the Richard Sandbach Lodge of Research (RSLoR) Annual Lecture was held at Freemasons' Hall, Sheaf Close, Northampton.
Although RSLoR is based in Peterborough, it holds certain meetings at other venues in the Province. This includes its next meeting, which will be held at St Neots Masonic Centre in May - further details below.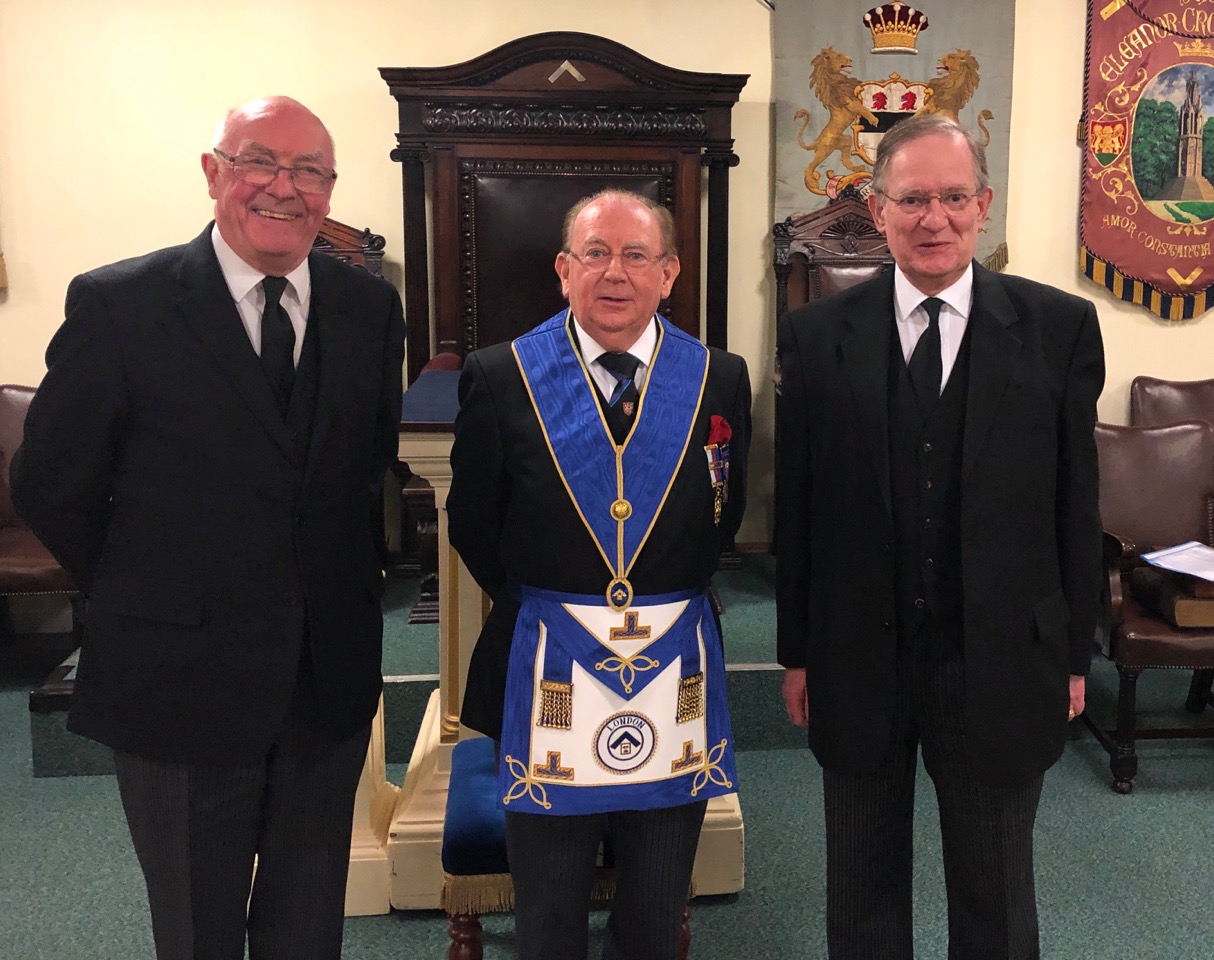 For this year's Annual Lecture, the Lodge was delighted and honoured to receive the United Grand Lodge of England's Deputy Grand Secretary, VWBro Graham Redman PGSwdB.
A senior member of the Emulation Lodge of Improvement Committee, VWBro Graham is an acknowledged expert in Masonic ritual, protocols, and procedure. He plays a key role in the well running of Grand Lodge, and often provides the detail needed to implement changes to the rules and regulations contained in the Book of Constitutions.
VWBro Graham is the author of the definitive text entitled Masonic Etiquette Today - a Modern Guide to Masonic Protocol and Practice, which has been designed as a guide and reference for all Masons, especially lodge secretaries, and directors of ceremony.
VWBro Graham's RSLoR lecture was entitled Through Dangers and Difficulties – The Trials of a Deputy Grand Secretary.
This most interesting and informative lecture gave an insight into the intricacies of managing and developing Grand Lodge, its array of committees and boards, and its protocols and procedures, many of which operate worldwide. VWBro Graham also explained how the structure of the Grand Secretariat has changed over the last 30-years, so as to meet the needs of the present day.
The lecture was well attended by some 70-brethren including the Provincial Grand Master, RWBro Max Bayes, the Deputy Provincial Grand Master, WBro Charles Bennett, the Assistant Provincial Grand Masters, WBro David Burton and WBro Luigi Orsi, the Assistant Provincial Grand Master Designate, WBro Mark Constant, the Grand Superintendent of the Holy Royal Arch, WBro Jim Boughton, and the Past Grand Superintendent of the Holy Royal Arch, VWBro Wayne Williams.
As already indicated, the next meeting of RSLoR will take place in St Neots in May, when the Lodge will welcome a display team from Metropolitan Grand Lodge in London, who will present a playlet entitled Talking Heads - The Next Step: Into the Royal Arch.
The meeting, which will be the last of the season, is expected to be popular one, so early booking is recommended.