On Monday the 15th of July 2019, the Worshipful Master of Danetre Lodge No. 8594, WBro Mick Tipper, was pleased to present Daventry Volunteer Centre with a cheque for £1,314 raised at his recent ladies night.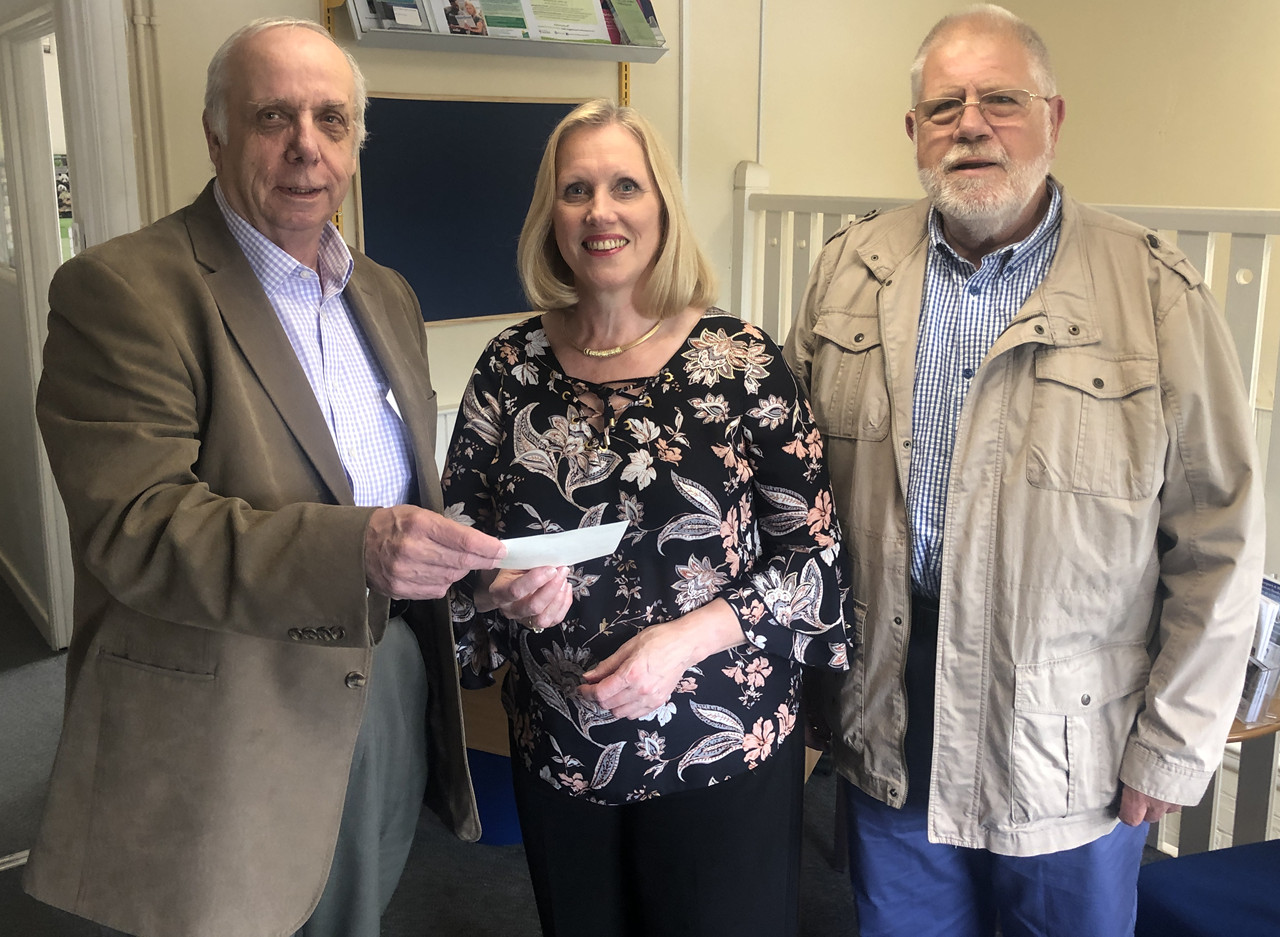 We congratulate WBro Mick, the members of Danetre Lodge and its visitors for supporting such a worthy cause.
About Daventry Volunteer Centre
Daventry Volunteer Centre has been promoting all aspects of volunteering in the local area since 1990.
The work of the Centre includes:
Recruiting volunteers for local charities and not for profit organisations.
Delivering direct services through our projects to meet local need.
Offering capacity building support to local voluntary and community organisations.
Working in partnership with the local authorities and other agencies in order to share resources and deliver better services.
Hosting the Daventry Voluntary & Community Sector Forum that brings together local organisations and agencies to network, share information, deliver training and develop collaborative working.
For more information, please visit the Centre's website: