On Friday the 18th of October 2019, golfers from across the Province took part in its longest-running golf event, the Bill Wright Trophy, on a very soggy and wet course at Kingsthorpe Golf Club, Northampton. The event was first organised by the late WBro Bill Wright, a senior member of Kingsley Lodge No. 2431.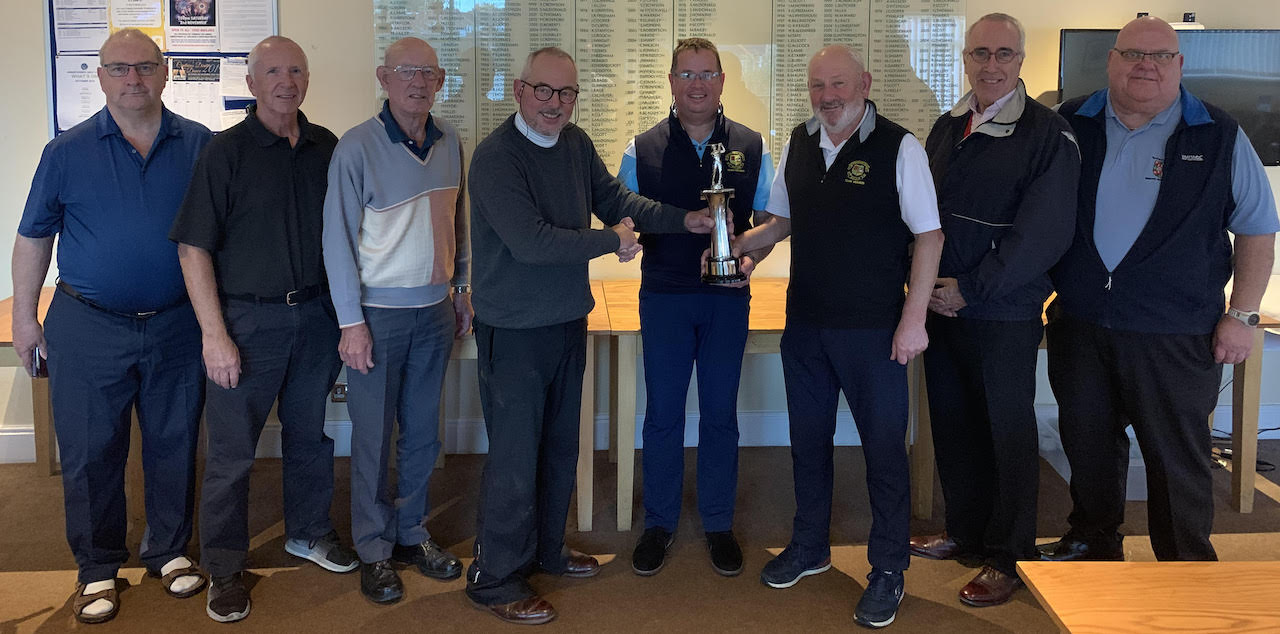 A field of quality rather than quantity battled hard with the monsoon-like weather to post some very commendable scores.
Two of this year's Active Provincial Officers travelled over from Peterborough to take the spoils and become this year's champions. The results were as follows:
1st place: WBro Tom Webster & WBro Geoff Dyson with 40-points
2nd place: WBro Neil Carr & WBro Nigel Perry with 35-points
3rd place: WBro Ray Lewis & WBro Alf Chessum 34-points
Members of Kingsley Lodge will travel to Peterborough in December and present the trophy to Tom and Geoff at Petriburg Lodge's Christmas meeting.
They in turn will travel to Kingsley Lodge in January to enjoy an evening with its members.
Many congratulations to WBro Barry Goulding of Kingsley Lodge for organising and running such a super competition.