On Thursday the 5th of March 2020, Fitzwilliam Lodge No. 2533 celebrated the 125th Anniversary of its Consecration, which took place on the 21st of February 1895.
The March meeting was chosen to mark the Lodge's celebrations as it was the closest meeting to the anniversary. This seemed entirely appropriate as it was also the occasion of an official visit from Past Assistant Provincial Grand Master and Senior Peterborough Group Officer, WBro David Burton PSGD, and the initiation of Bro Dan Jones, the Lodge's latest member.
The special occasion was further marked by a brief explanation of the forming of the Lodge given by WBro Vince Tindale, Lodge Secretary, and the serving of a commemorative cake made by the Worshipful Master himself, WBro Neil Mitchell.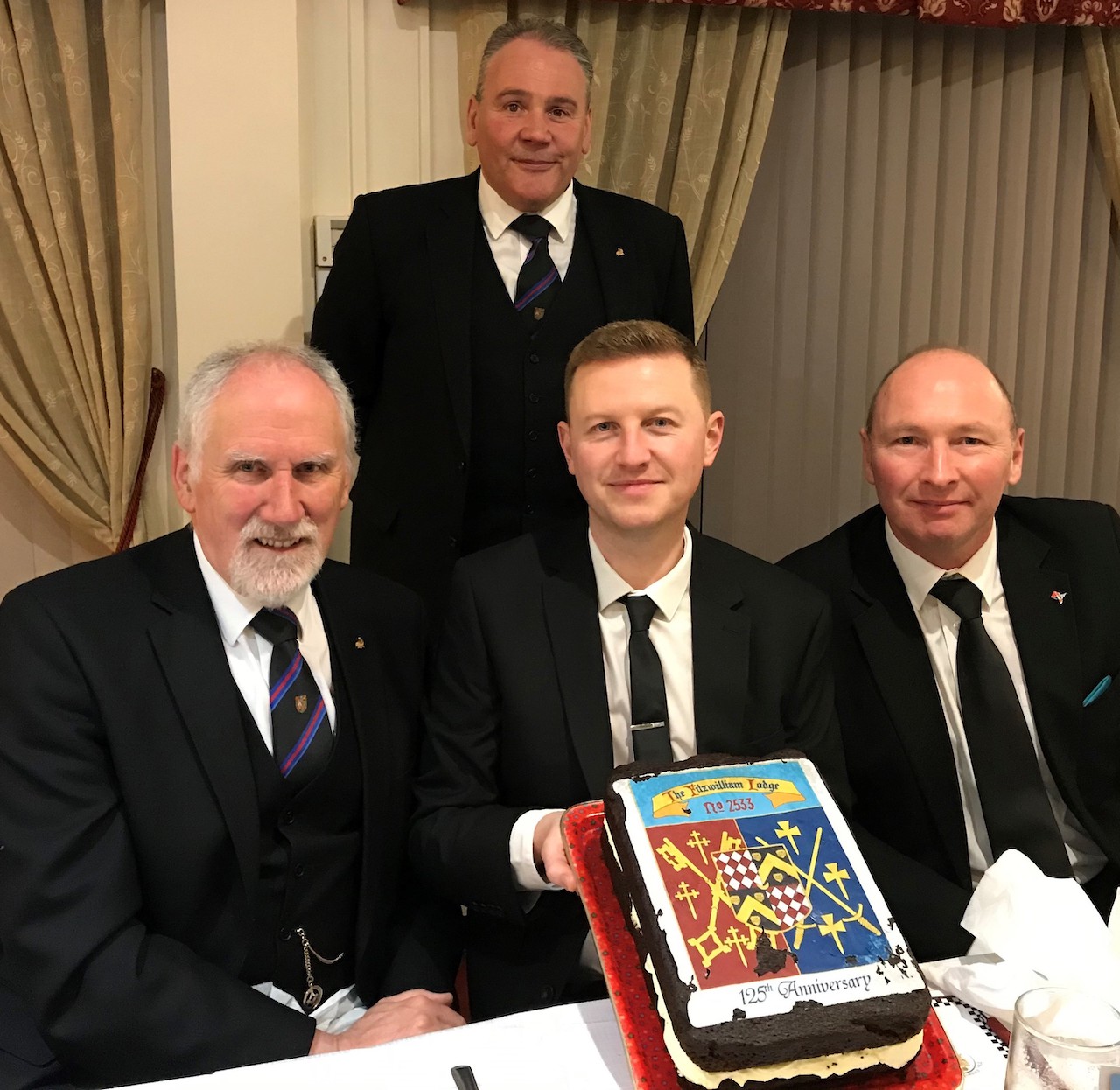 We congratulate the members of Fitzwilliam Lodge on reaching this wonderful milestone, and we wish Bro Dan many happy years in our very special fraternity.
Further details of the meeting will appear in the Autumn edition of Password.