At the start of a new Masonic season, it is the custom of Lactodorum Lodge No. 8526 - indeed, many other lodges as well - to invite the newly-installed Worshipful Master to nominate, if so desired, a charity dear to his heart that he would wish the Lodge to support during his year in office.
Having been involved with the Cleft Lip and Palate Association (CLAPA) for many years, WBro Alan Sparham was thrilled to be able to nominate it as his main charity for the 2019/20 Masonic year.
Accordingly, on Tuesday the 9th of June 2020, WBro Alan and the Lodge's newest member, Bro Chris McDonald, travelled to South London suitably attired in order to present CLAPA‑representative Mr. Spencer Halls with a cheque to the value of £1,000.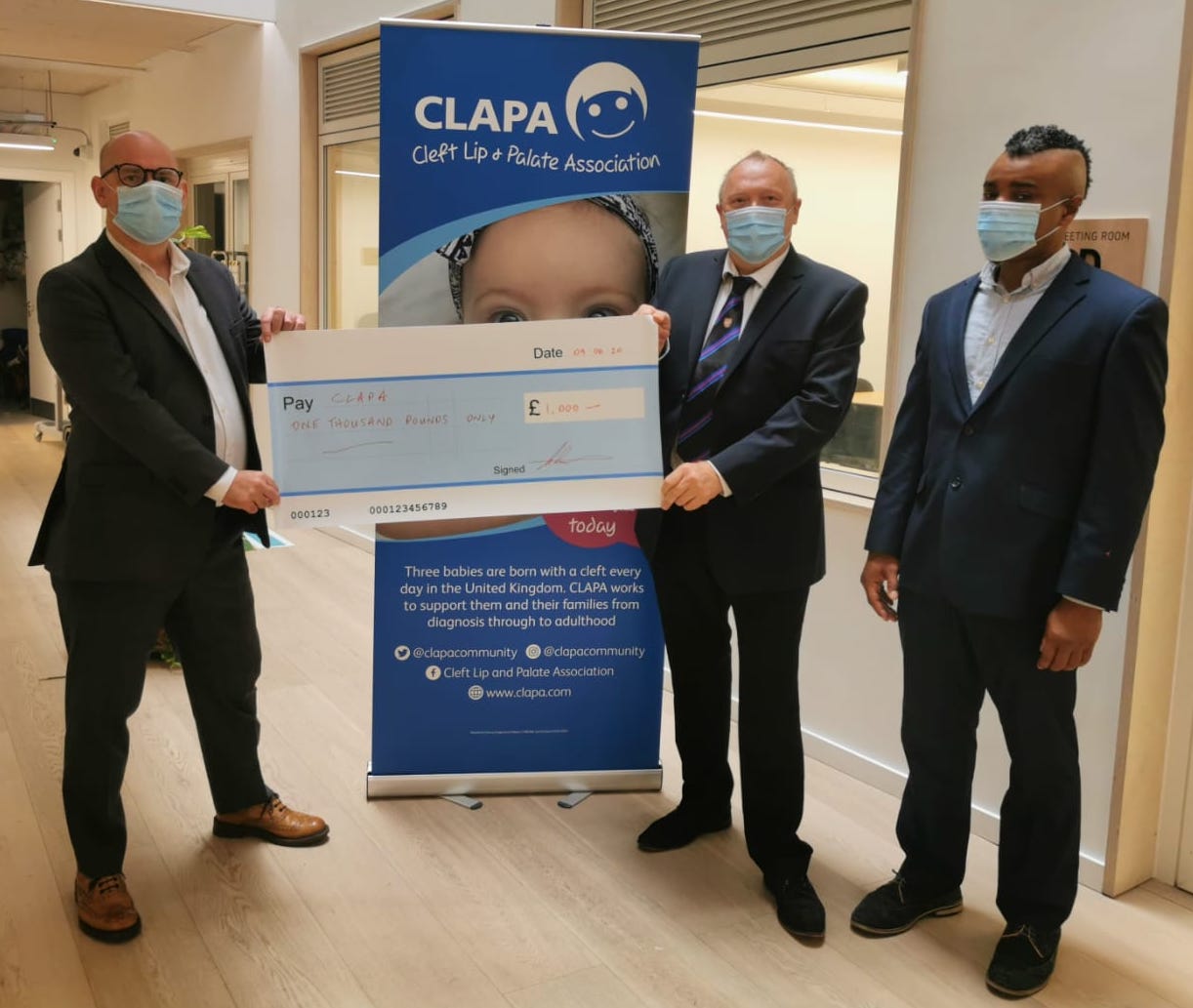 The donation was gratefully received and the brethren were assured that it would be faithfully applied.
We congratulate WBro Alan and the members of Lactodorum Lodge for supporting such a worthwhile charity.