Thanks to a long-term grant of £60,000 provided to the Northampton Hope Centre (registered charity no. 1015743) by Northamptonshire and Huntingdonshire Freemasons, as many as 120 socially-isolated older-people will be able to grow fruit and vegetables for a local foodbank.
Focussing on growing healthy food for hungry people. the Community Growing Project grows food for the Centre's own foodbank and social supermarket, which is accessed by over 500-people a week.
The charity has a half-an-acre urban farm based in Kingsthorpe, Northampton, which provides opportunities for vulnerable people to enjoy the fresh air, do something useful, and gain all the benefits of being active, occupied and stimulated that only gardening can offer.
On Tuesday the 7th of July 2020, the Provincial Grand Master, RWBro Max Bayes, together with the Provincial Grand Charity Steward, WBro Gerry Crawford, paid a visit to the Hope Centre's allotments to see first-hand some of the terrific charitable work being undertaken by the Centre.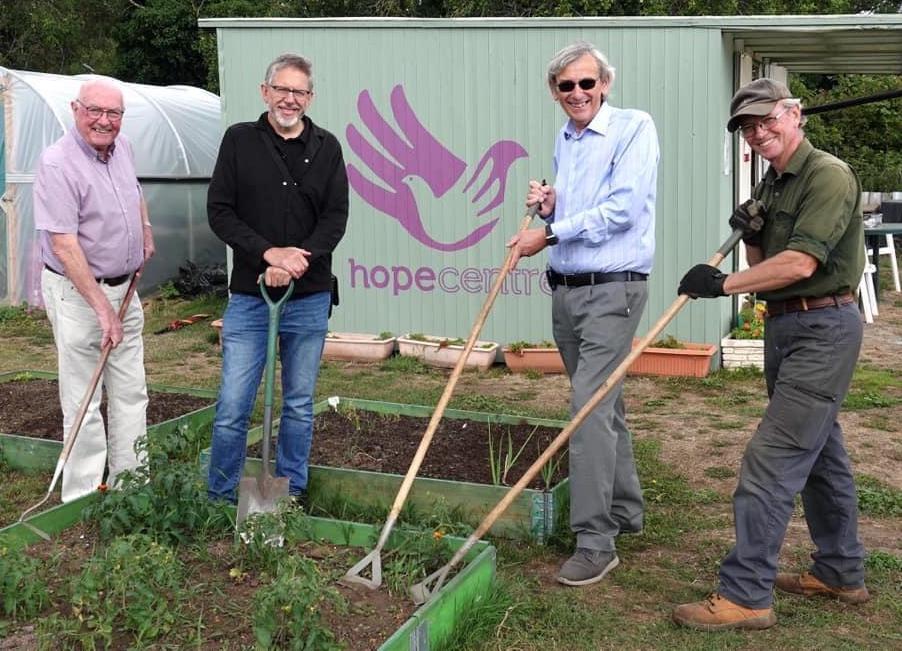 The Growing Project runs alongside another scheme, which recycles garden-tools for use on the farm or by other keen gardeners.
Together, the two projects provide opportunities for people of all ages to meet, work together and form friendships.
Social isolation is a major issue for older people both nationally and locally.
At least 30% of older people report feeling lonely on a regular basis, which increases the risk of premature death by 19%. Furthermore, studies have shown that loneliness can have negative effects similar to those created by being obese or smoking 15-cigarettes a day.
The grant from Northamptonshire and Huntingdonshire Freemasons comes through the Masonic Charitable Foundation, the Freemasons' Charity funded by Freemasons, their families and friends from across England and Wales.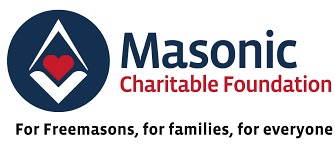 In addition, during recent years, Northamptonshire Freemasons have made several other donations to the Hope Centre totalling more than £5,000.
Robin Burgess, CEO of Northampton Hope Centre said:
We're very grateful to Northamptonshire and Huntingdonshire Freemasons for their generous grant, which will allow us to move forward with these two projects aimed at engaging with lonely and isolated older people in our community, while at the same time providing fruit and vegetables for our foodbank.
After his recent visit, the Provincial Grand Master commented:
I'm very pleased we've been able to help the Hope Centre with these excellent projects. There are many older people in our community who do not have a real conversation with another human being for a month or more at a time. By providing them with a chance to get involved in regular gardening, they will be able to make friends and get much needed exercise. The Hope Centre are really living up to their name.