Bro Matthew Ellmer is Senior Deacon of Grey Friars Lodge No. 4990, which meets at Sheaf Close in Northampton.
He is a former member of the Grenadier Guards and is employed by the Colonel's Fund as Regimental Casualty Officer. The Colonel's Fund forms part of the Grenadier Guards Charity, registered number 1062257.
Matthew is currently supporting 18 bereaved families as well as 72 former Grenadiers who have suffered life-changing physical and mental injuries as a result of their service.
In order to raise money for the Colonel's fund, Matthew is planning to traverse the infamous Coast to Coast Walk.
He will leave St Bees on the west coast of Cumbria on September the 2nd and walk to Robin Hood's Bay on the east coast of Yorkshire where he plans to arrive on September the 17th.
During this mammoth trek along Alfred Wainwright's famous route, Matthew - who will be accompanied by his walking partner, Andy Green - will pass through the Lake District, the Yorkshire Dales and the North York Moors.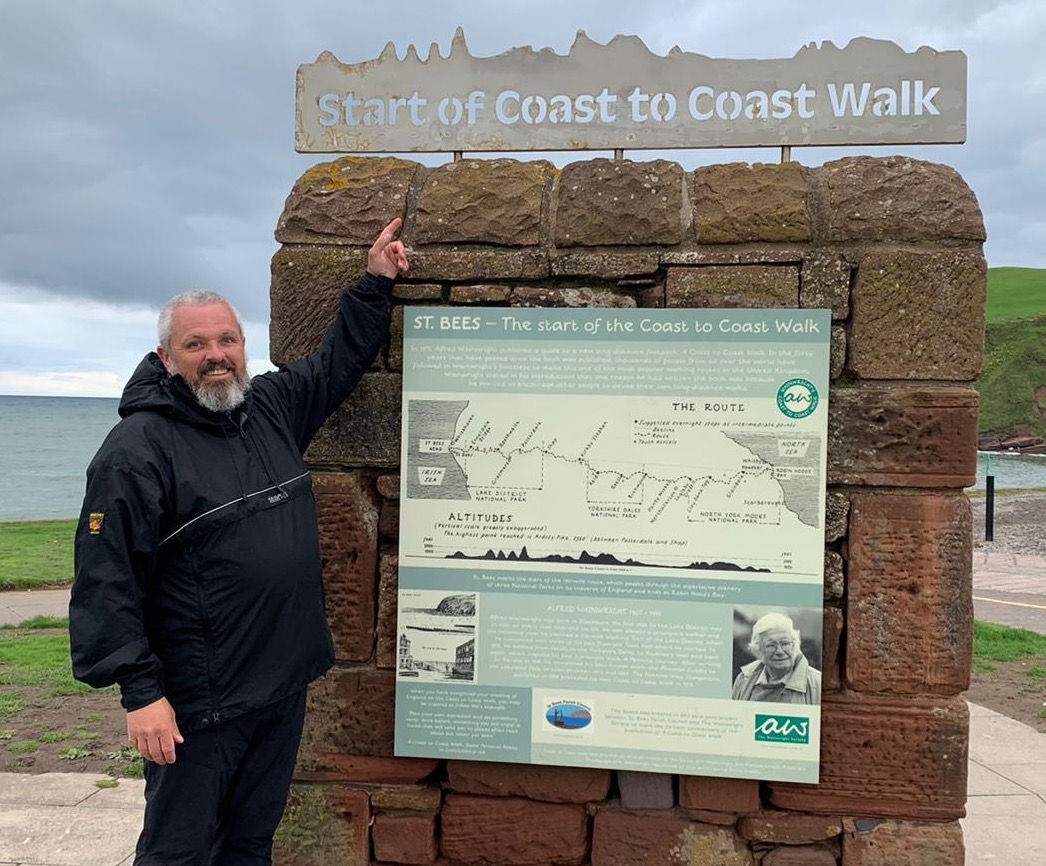 As anyone who has ever spent time in these areas will appreciate, this will be no walk in the park by any means. There are more than enough ups and downs along the 182-mile route to challenge even the most experienced walker.
Money raised from the walk will help to ensure that Matthew and the Colonel's fund can continue supporting ex-service-people and their families in the future.
To support Matthew in his epic journey, please visit his Just Giving page:
We wish Matthew all the very best in his quest and congratulate him on supporting such a worthy cause.