We are saddened to report the loss of one of the Province's senior brethren and former Conservative MP, WBro Brian Binley PPJGW, who passed to the Grand Lodge above on Friday the 25th December 2020 at Northampton General Hospital.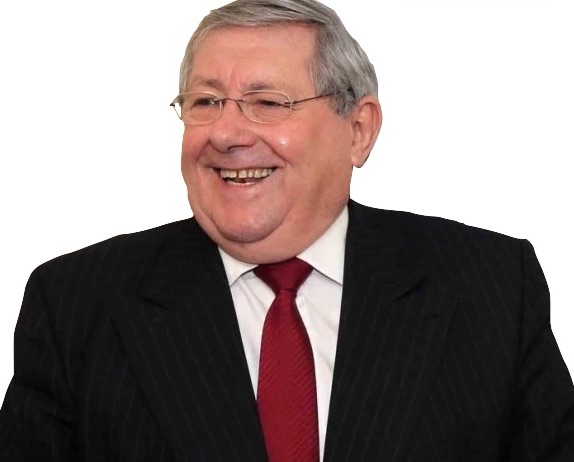 Brian Arthur Roland Binley was born on the 1st April 1942 at Wellingborough. Having been educated at Finedon Mulso Secondary School, WBro Brian joined the Conservative Party in 1959 at the tender age of 16-years.
An organiser with the National Young Conservatives from 1965 to 1968, Brian was subsequently appointed as an agent at the Kidderminster Conservative Association, a position he held for 9-years.
In 1997, Brian was elected to serve as a councillor on the Northamptonshire County Council where he acted as the Conservative Party's spokesman on Finance. In 2000, he was appointed Chairman of the Finance and Resources committee, a role he performed until 2009.
At the 2005 General Election, Brian successfully contested the marginal seat of Northampton South thereby becoming its Member of Parliament. He was re-elected for a second term with an increased majority at the 2010 General Election
In July 2013, following treatment for cancer, Brian announced that that he would not stand again. He retired as an MP at the General Election in 2015.
WBro Brian Binley became a Freemason on the 6th December 1991 when he was initiated into the Lodge of St James No. 6838 at St Georges Avenue, Northampton.
Brian served as Worshipful Master in 2001, and in 2003 was honoured with a first Provincial appointment to Provincial Grand Steward. He received subsequent promotions to PPGSuptWks in 2007, PPGReg in 2012, and PPJGW in 2017.
Brian was laid to rest on Thursday the 21st January 2021. Colleagues and dignitaries from both the Borough and County Councils stood on the steps of the Guildhall in Northampton as the funeral procession travelled along St Giles Street. A Northampton Town F.C. "Cobblers" flag flew at half-mast in recognition of Brian, who was a life-long supporter of the Club.
Brian leaves behind two sons, James & Matthew, who spoke warmly about their father's contribution to both Northampton Town and the Nation he served as a whole:
What we've heard repeatedly in the last few weeks is that he was a larger than life character. You knew when he entered the room. He was never too busy to talk to you.

The thing he loved most was that he was born and bred as a Northamptonshire lad. Everything he did and everything he tried to do, was in his mind, all about Northamptonshire.
WBro Brian was without doubt a colourful individual. His presence will be greatly missed by the Brethren of Lodge of St James, the Province, and indeed all who knew him.
May he rest in peace.