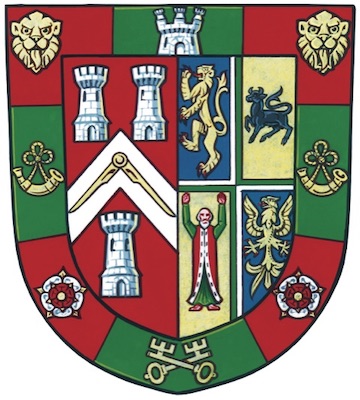 During his customary address at the Annual Meeting of the Provincial Grand Charity (members should click here for the relevant article, including the full address), the Provincial Grand Master, RWBro Max Bayes, was pleased to announce the following appointments and promotions to Grand Rank for 2021.
First Appointments - Past Assistant Grand Director of Ceremonies
WBro Steven Philip BROWN – Sartoris Lodge No. 9497

WBro Paul Anthony SPARKS – Dr Field Lodge No. 8158
Promotions
WBro Mark Robert CONSTANT JGD – Old Kimboltonians' Lodge No. 7204 to PSGD
WBro Philip Major COLLINS PAGDC – Lodge of Merit No. 466 to PJGD
WBro Simon Andrew MIGHALL PAGDC – Euston Lodge No. 2283 to PJGD
WBro Roger Charles WORTLEY PAGDC – Three Counties Lodge No. 9278 to PJGD
Reappointment - Assistant Grand Pursuivant
WBro John Douglas FERGUSSON - Anglo Scottish Lodge No. 8844
Reappointment - Grand Steward
WBro Timothy James RUSS - Burghley No. 9364
We join the Provincial Grand Master in congratulating these brethren on their preferment.