The Worshipful Master of the Lodge of St Paul No. 6516, WBro George Fletcher, together with the members of the Lodge Committee were determined that COVID-19 would not prevent them from acknowledging 50-years of service to Freemasonry by two of its senior members, WBro Peter Mobbs PPJGW and WBro William (Bill) Cox SLGR.
Knowing that both brethren were residing in care homes, Lodge Almoner Bro Trevor Pywell PPJGD enlisted the help of their daughters, Sarah Mobbs and Deborah Horne, to present 50-year Golden Jubilee certificates to them whilst carers kindly took photographs to record the events for posterity.
The lodge wishes to record its grateful thanks to the Provincial Grand Secretary, WBro William Diggins, who arranged for the printing and framing of the certificates prior to dispatch.
WBro Peter Mobbs PPJGW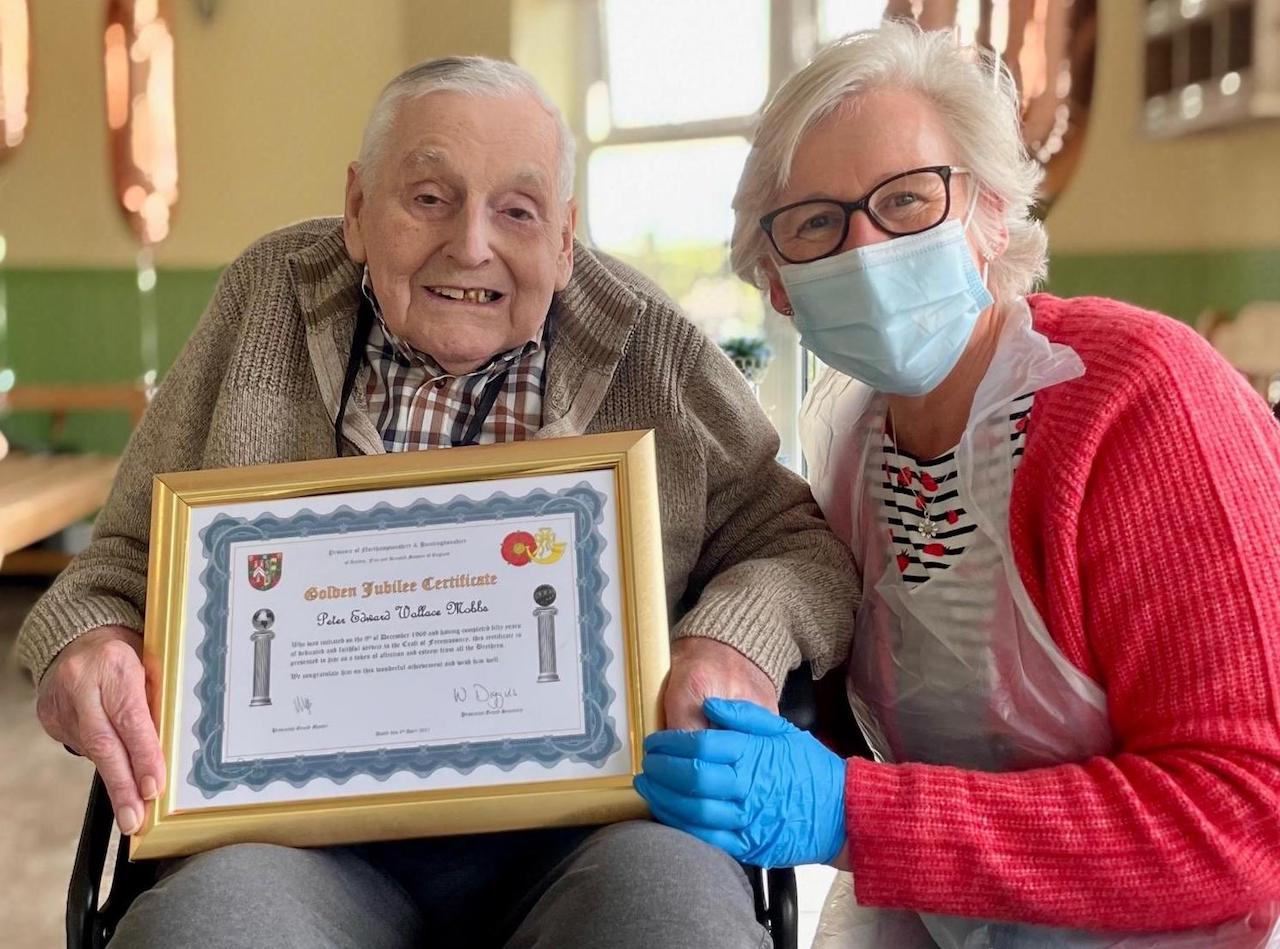 WBro Peter Mobbs, PPJGW, was initiated into the Lodge of St Paul No. 6516 in 1969. In addition to being installed as Worshipful Master in 1980, he served many other offices over the years and is now an honorary member.
WBro Peter received his first Provincial appointment in 1986 when he was made Past Provincial Grand Standard Bearer. He received subsequent appointments to Past Provincial Deputy Grand Director of Ceremonies in 1992, Past Provincial Grand Registrar in 1996 and Past Provincial Grand Junior Warden in 2006.
WBro William (Bill) Cox SLGR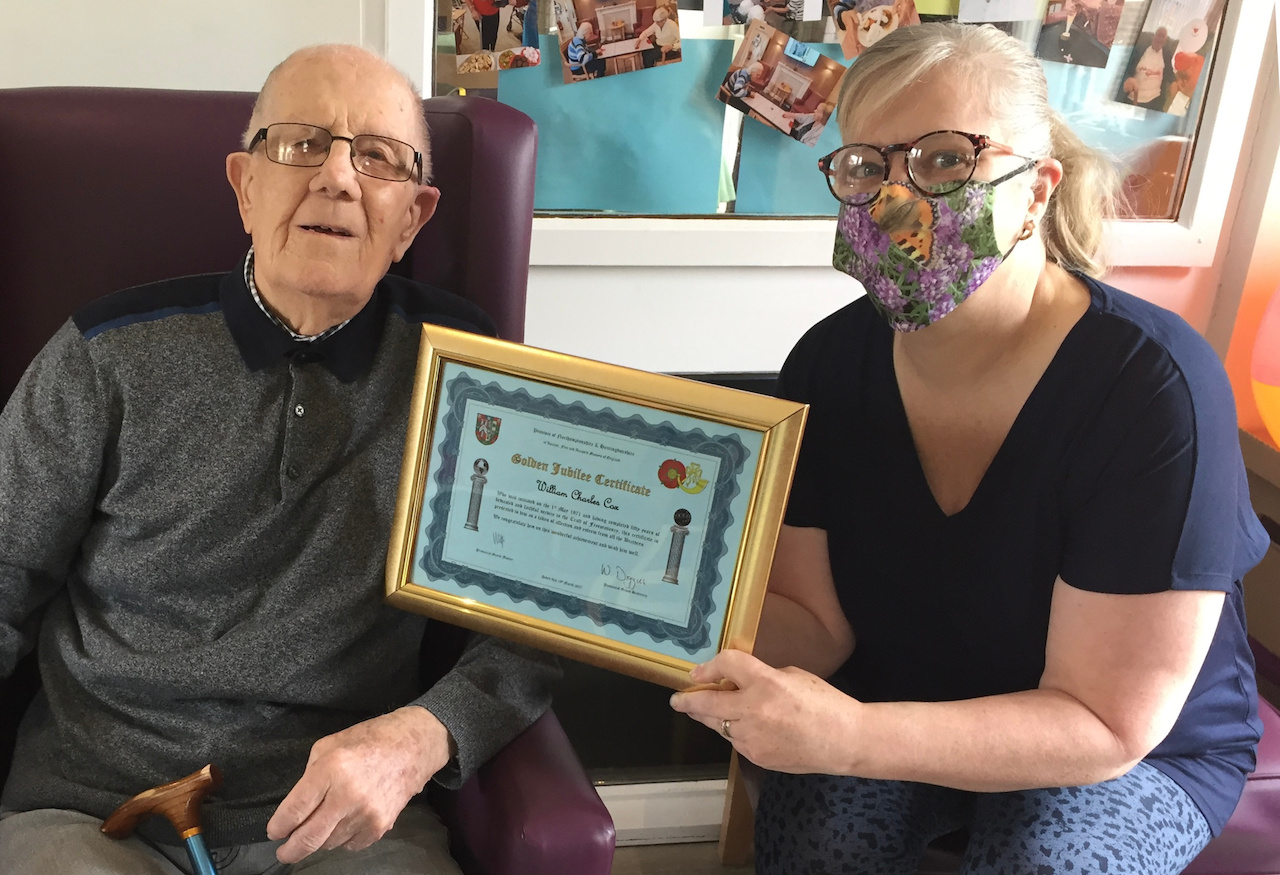 Having been initiated into Brixton Ramblers Lodge No. 3347 in 1971, WBro Bill Cox became a joining member of the Lodge of St Paul No. 6516 in 2016. He has also been a member of a number of other lodges in the London area.
WBro Bill was appointed to London Grand Rank in 1995 and Senior London Grand Rank in 1998.