Earlier in the year, we were pleased to report that the Provincial Grand Master, RWBro Max Bayes, had made his customary announcement at the Annual General Meeting of the Provincial Grand Charity (members-only link) detailing the 2021 Appointments and Promotions to Grand Rank (link).
This coming weekend, on Saturday the 21st of August 2021, members of the Province will gather for the annual meeting of Provincial Grand Lodge.
This is a very special occasion that will mark the first time the Province's newly appointed Grand Officers will process into Provincial Grand Lodge with the other holders of Grand Rank.
We once again congratulate them on their preferment and take the opportunity to highlight their achievements thus far.
WBro Steven Philip Brown PAGDC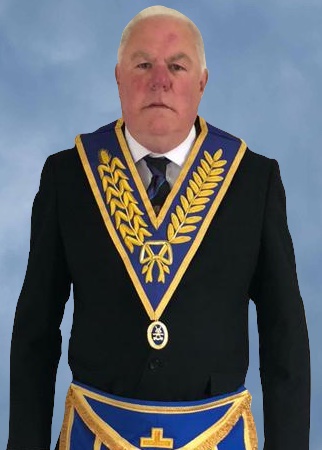 WBro Steve Brown was initiated into John Pyel Lodge No. 5195 in Wellingborough in 1988 before becoming a founder member of Sartoris Lodge No. 9497 in Rushden in 1993.
WBro Steve served as the Worshipful Master of Sartoris Lodge twice: first in 1996 and then again in 2018, the Lodge's 25th anniversary year. Steve is also a member of Northants and Hunts Lodge of Installed Masters No. 3422 and Whytewell Chapter No. 8400.
Steve received his first Provincial appointment in 2002 when he was made active Provincial Junior Grand Deacon. He received subsequent promotions to Past Provincial Grand Superintendent of Works in 2008, active Provincial Grand Sword Bearer in 2015, and Past Provincial Senior Grand Warden in 2020.
In 2019, Steve was appointed as a Group Officer for Rushden & Wellingborough. He has also been a long serving director of the Rushden Masonic Hall Company.
As an owner of several classic cars, Steve has played a significant role in the founding of a new Classic Car Lodge. All things being well, the Lodge will be consecrated next year with Steve being Installed as its first Worshipful Master.
In addition, Steve was a key organiser of the Province's inaugural Classic and Supercar Show (link), which boosted the 2024 MCF Festival by £2.25K (link).
Steve is a keen all-round sportsman although he now prefers watching to playing.
Steve has a great interest in Northern Soul music and owns a large collection of original vinyl records, which he plays whilst DJ'ing at Northern Soul venues across the Country. It will come as no surprise that Steve took part in the Province's very successful 'Big Music Quiz' as a team captain.
WBro Steve lives in Irthlingborough with his partner, Sue, and their Persian cat, Casper.
WBro Paul Anthony Sparks PAGDC, ProvGTreas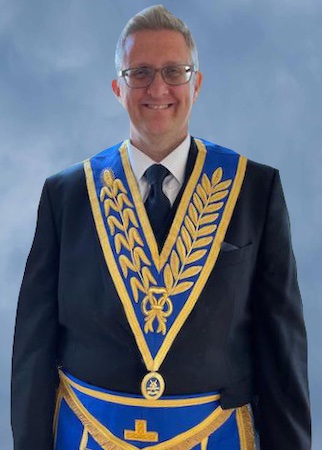 WBro Paul Sparks was initiated into Dr Field Lodge No. 8158 in Northampton in 2001, serving as Worshipful Master in 2006 and again in 2011.
In 2013, WBro Paul became a founder member of Silverstone Lodge No. 9877, and after having served 6-years as Lodge Secretary, is now Assistant Director of Ceremonies.
A chartered accountant by profession, Paul has been a board member of Freemasons Hall Northampton Ltd since 2013. He oversaw the financial aspects of the move from to Sheaf Close during the same year.
In 2014, Paul authored A Guide for the Masonic Treasurer, a book providing help and guidance for lodge treasurers (link).
Paul received his first Provincial appointment in 2012 when he was made active Provincial Senior Grand Deacon. He was subsequently promoted to Past Provincial Junior Grand Warden in 2013 and appointed Provincial Grand Treasurer in 2019.
Paul is also a member of Three Counties Lodge No. 9278 and Northants and Hunts Lodge of Installed Masters No. 3422.
A member of Eleanor Cross Chapter No. 1764 since 2005, Paul served in the progressive offices before becoming First Principal in 2013. He was subsequently appointed active Provincial 2nd Assistant Grand Sojourner in 2016.
Paul is a sports car fanatic and a real 'petrolhead' at heart. He lives near Towcester with his wife, Julia, and daughter, Alia.