The restart of Freemasonry following the COVID-19 lockdown has coincided with the half-way point of the Province's 2024 MCF Festival, which was relaunched at the recent meeting of Lodge of Installed Masters No. 3422 held on Wednesday the 27th of October 2021 at Sheaf Close, Northampton.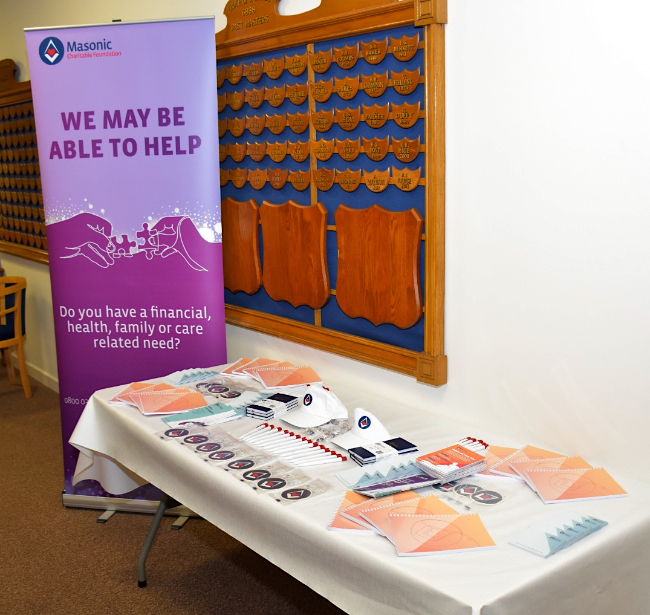 Following WBro Barry Stephenson having been proclaimed as Worshipful Master for a further year, the Lodge was closed and the brethren there present were pleased to receive presentations by Shirley Scotcher, Director of Fundraising at DeafBlind UK, and Les Hutchinson, Chief Executive Officer of the Masonic Charitable Foundation (MCF).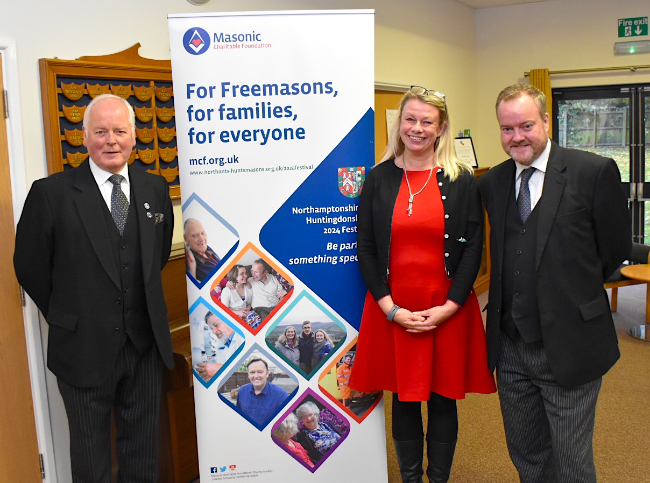 During his introduction, the Provincial Grand Charity Steward, WBro Gerry Crawford, gave an overview of the Festival's worthy aims and its progress thus far. He encouraged the support and involvement of every member of the Province during the Festival's second-half.
Les Hutchinson spoke of the work of the MCF outlining the benefits to the Province and the importance of its continued support.
Shirley Scotcher gave a moving and heartfelt explanation of what it was like to be deaf and blind. She shared how the recent grant of £42,000 from the MCF was helping to combat the isolation felt by those suffering from this condition.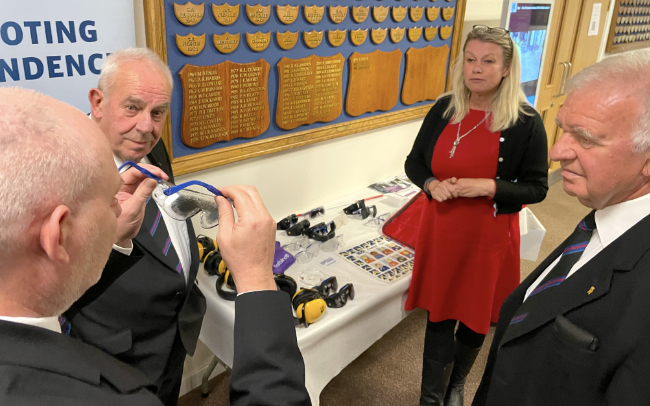 In summing-up, the Provincial Grand Master, RWBro Max Bayes, thanked all those who had contributed during the evening. He stated that he felt confident that the Province would not only reach its target, but exceed it.