Notwithstanding that Age UK Northamptonshire provides a wide range of services for the elderly, they did not have a defibrillator for their Northampton HQ at The William and Patricia Venton Centre, York Road, Northampton.
Following an appeal to local Masons, the Provincial Grand Charity made a grant of £1,300 to fund an automated defibrillator, which is an essential piece of equipment when trying to save the life of someone in cardiac arrest.
On Monday the 25th of April 2022, Provincial Grand Charity Steward, WBro Gerry Crawford, and the Secretary of the Provincial Grand Charity, WBro John Rivett, handed over the defibrillator to the Chair of Age UK Northamptonshire's Board of Trustees, Paul Bertin, and Sales and Marketing Manager, Roger Harris.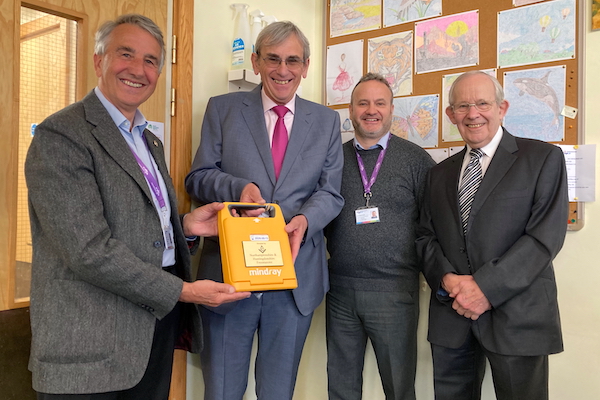 Roger Harris said:
I can't thank you enough for funding this defibrillator. I know from my own experience that it can be a life saver, especially for members of our vulnerable client group.