At the March 2022 meeting of Petriburg Lodge No. 8767 held at Ellindon Masonic Centre, Peterborough, the Lodge was honoured to be presented with a certificate from the Masonic Charitable Foundation (MCF) in recognition of their becoming a Patron of the Charity.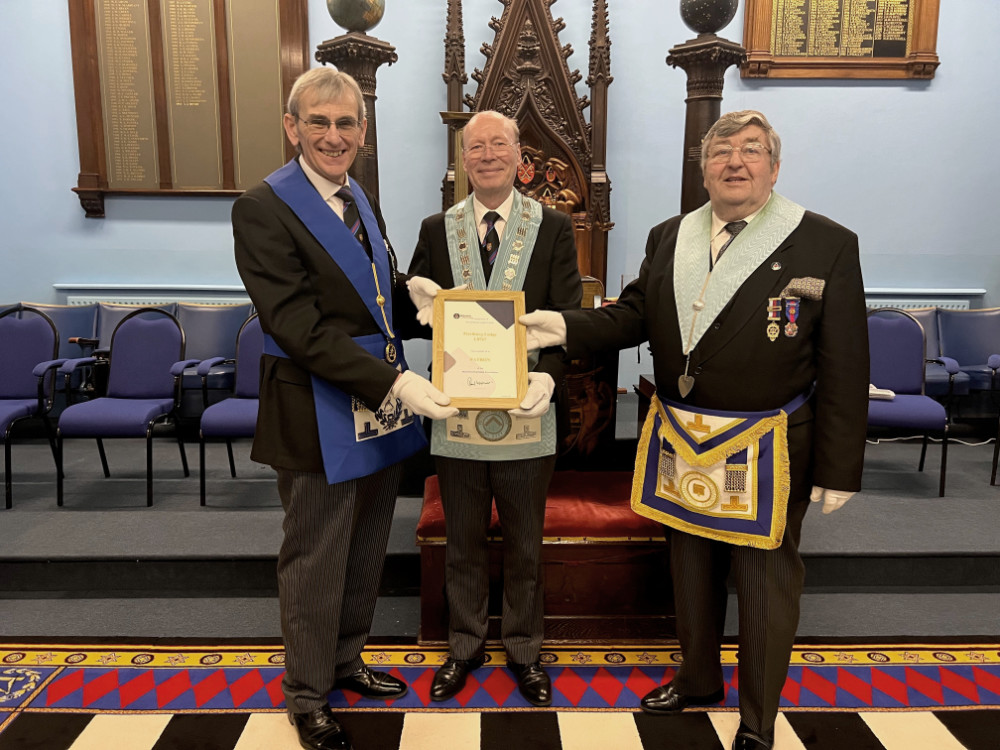 The Lodge has raised over £20,000 since the MCF was formed in 2016, which qualified them for Patron status as per the MCF honorifics scheme.
As he presented the certificate, Provincial Grand Charity Steward WBro Gerry Crawford explained:
Even though 7,000 lodges and 200,000 Masons fall under the jurisdiction of the United Grand Lodge of England (UGLE), only 48-lodges have received the Patron honorific thus far. For the mathematicians, that equals just half a percent of Lodges under UGLE's jurisdiction.
The sterling work of the Lodge's Charity Steward, WBro Mervin Roberts, was acknowledged on the night as he continued to raise funds by distributing Provincial calendars. Even as we are some way through the year, Mervin managed to present one to the Lodge's Inner Guard, although he had removed January to March before he passed it over!
Petriburg are now one of two Lodges in Peterborough who have the honour, the other being St Peters Lodge No. 442. It is an incredible achievement, one that has inspired the Lodge to strive for the next honour of Grand Patron!