At long last, Cytringan Lodge has been able to mark its Centenary, albeit two-years late!
The celebration should have taken place on Wednesday the 3rd of June 2020, but because of the COVID-19 pandemic, it was finally held on Monday the 6th of June 2022.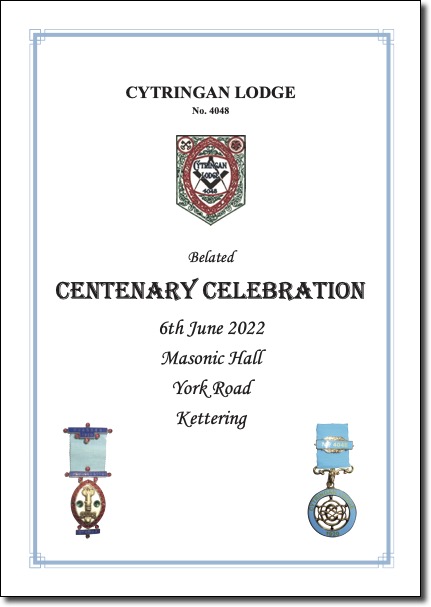 Click to view the Cytringan Lodge No. 4048 Centenary Brochure
Still, as the saying goes, "all good things come to those who wait", and that certainly proved to be the case on this occasion.
The event was a splendid and unique affair, not only for Cytringan Lodge, but also for the Province. The lodge room at York Road Masonic Centre was full to capacity with 103-brethren in attendance.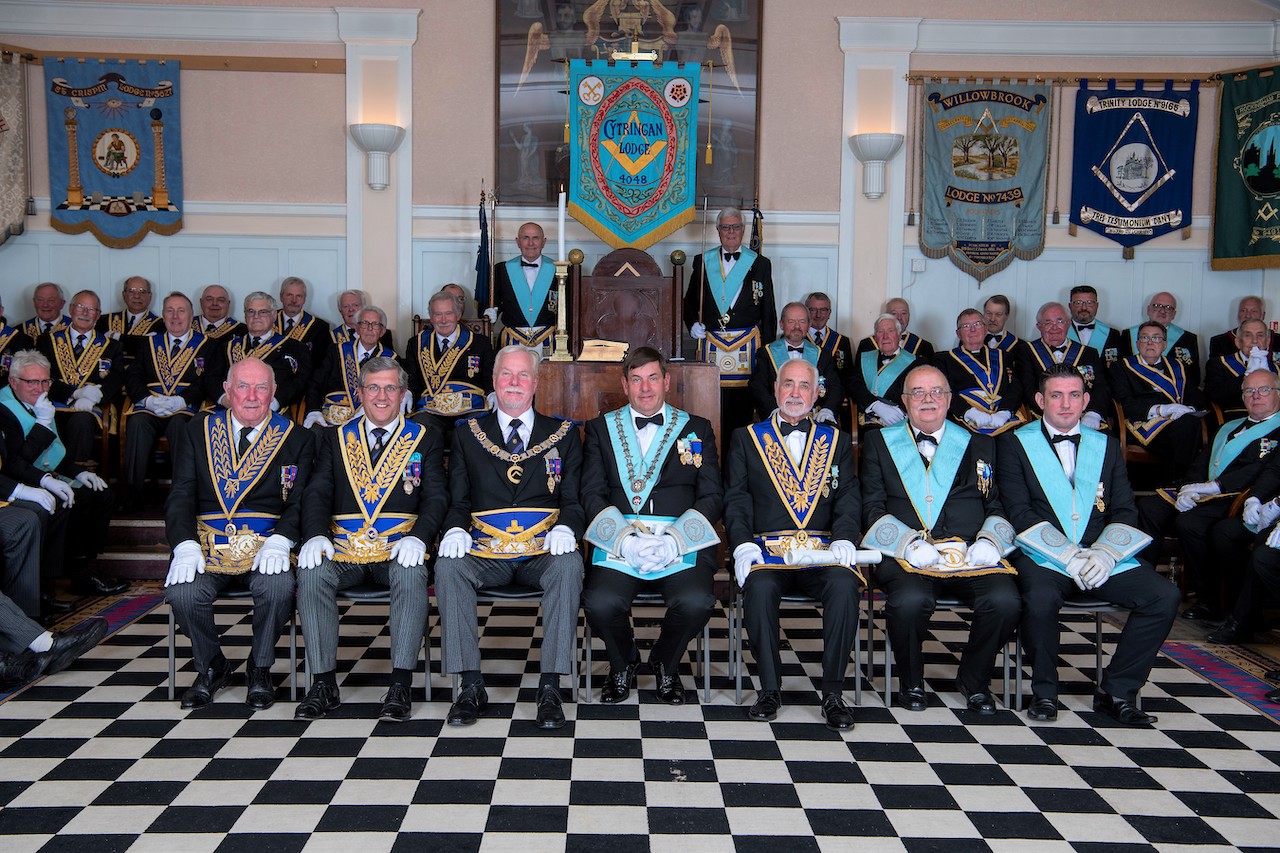 The official visitor was the Deputy Provincial Grand Master in Charge, VWBro Charles Bennett, who was accompanied by the Provincial Grand Master Designate, WBro Mark Constant APGM, and the recently retired Provincial Grand Master, RWBro Max Bayes.
No fewer than eight other Grand Officers plus twenty-four active Provincial Grand Officers came to support the Provincial Executive and the Lodge. Lodge members, their guests, and other visitors made-up the remainder of the brethren in attendance.
The current Master of Cytringan Lodge, WBro Martyn Emberson, made a generous and kind gesture by allowing the Immediate Past Master, WBro John Partridge, to take the Chair and conduct a significant part of the ceremony.
WBro John expressed his gratitude saying that it was an honour to be accorded this privilege.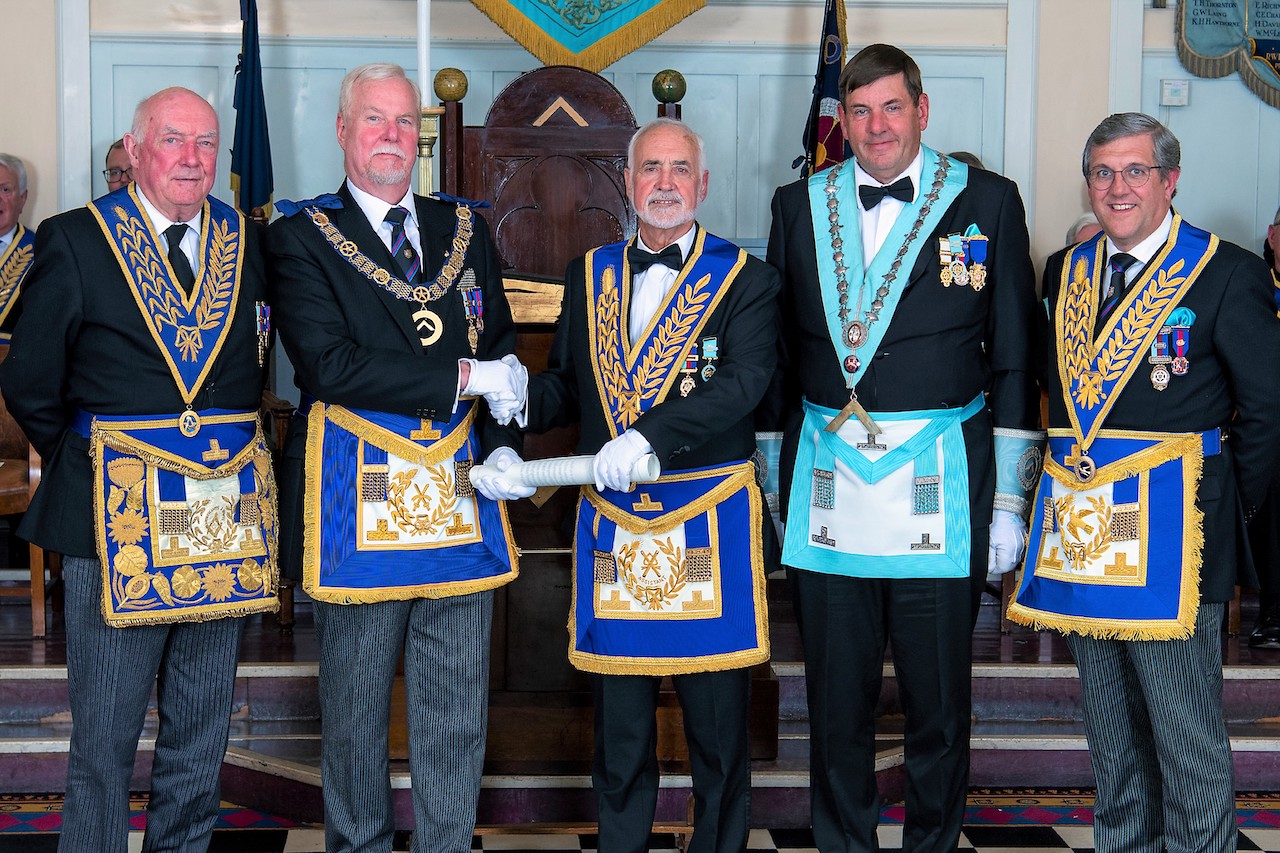 The ceremony proceeded with an oration given by WBro The Reverend John Simmons, the handover of the Centenary Warrant, and a history of Cytringan Lodge, which was presented by WBro John Partridge. All were well received by those in attendance.
The evening was rounded off with a very convivial festive board making it a very successful, unique, and above all, happy occasion.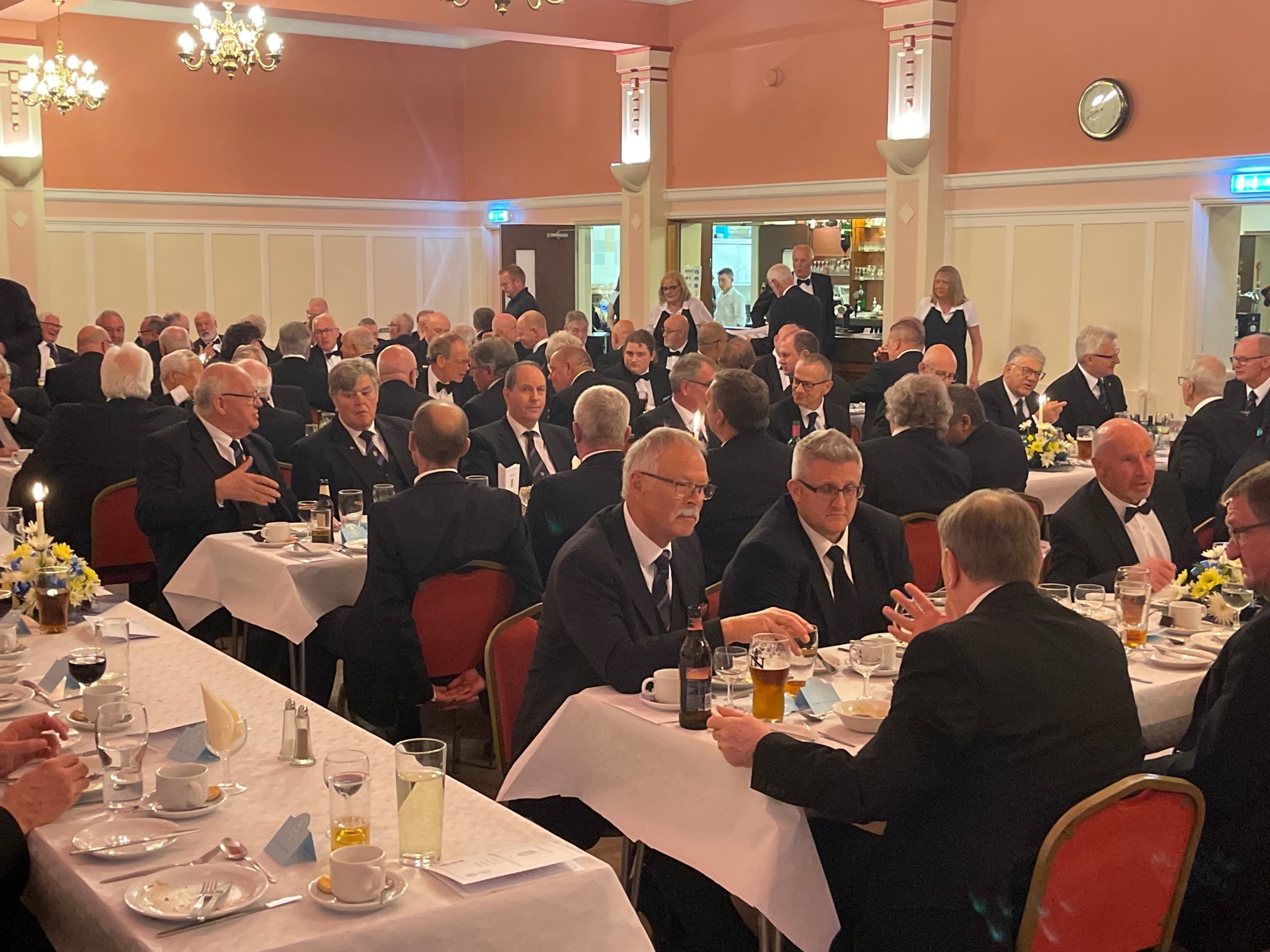 We congratulate the members of Cytringan Lodge on their achievement and have no doubt that the next 100-years will be just as enjoyable!