With more than 460-Brethren in attendance, the Installation of RWBro Mark Constant as Provincial Grand Master was an event not to be missed.
The ceremony, which took place at Freemasons' Hall, The Griggs Centre, Sheaf Close, Northampton was led by the the Pro Grand Master, MWBro Peter Lowndes, and saw 12-visiting Provincial Grand Masters in attendance.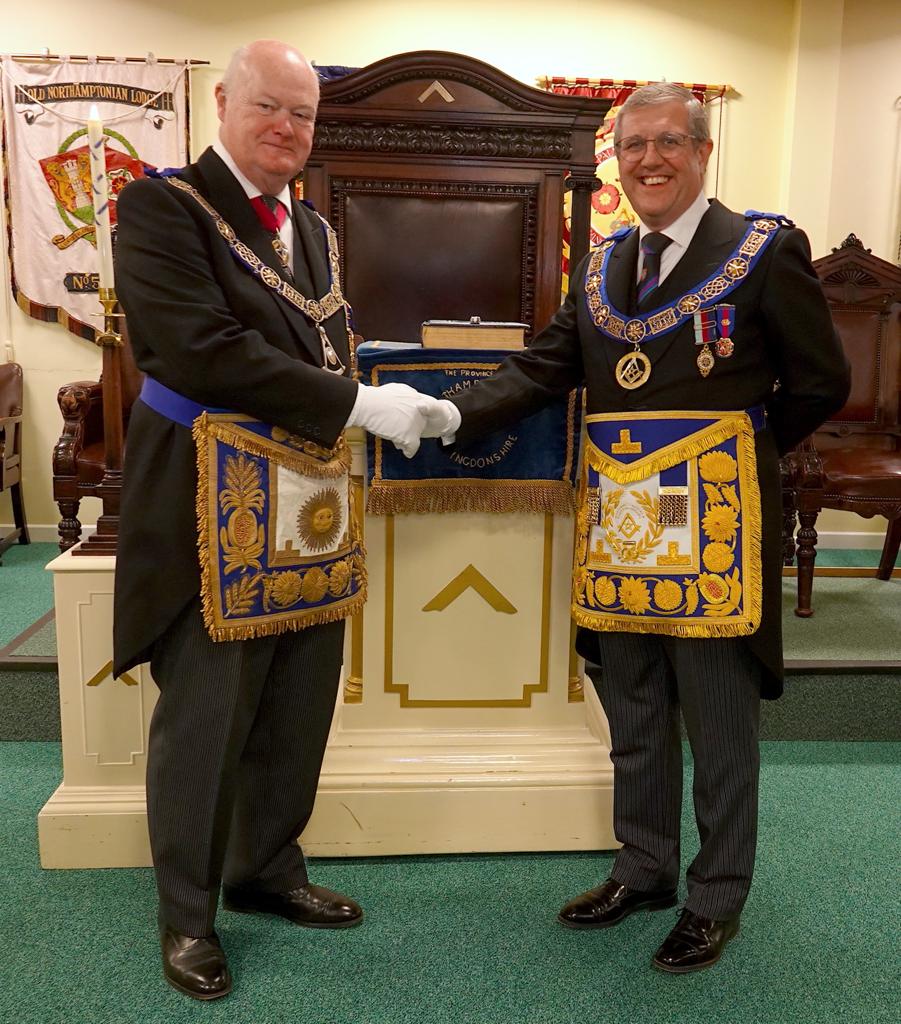 MWBro Peter Lowndes ProGM (left) with RWBro Mark Constant PGM
The event also marked the appointment of WBro Tim Almond PAGDC as Assistant Provincial Grand Master.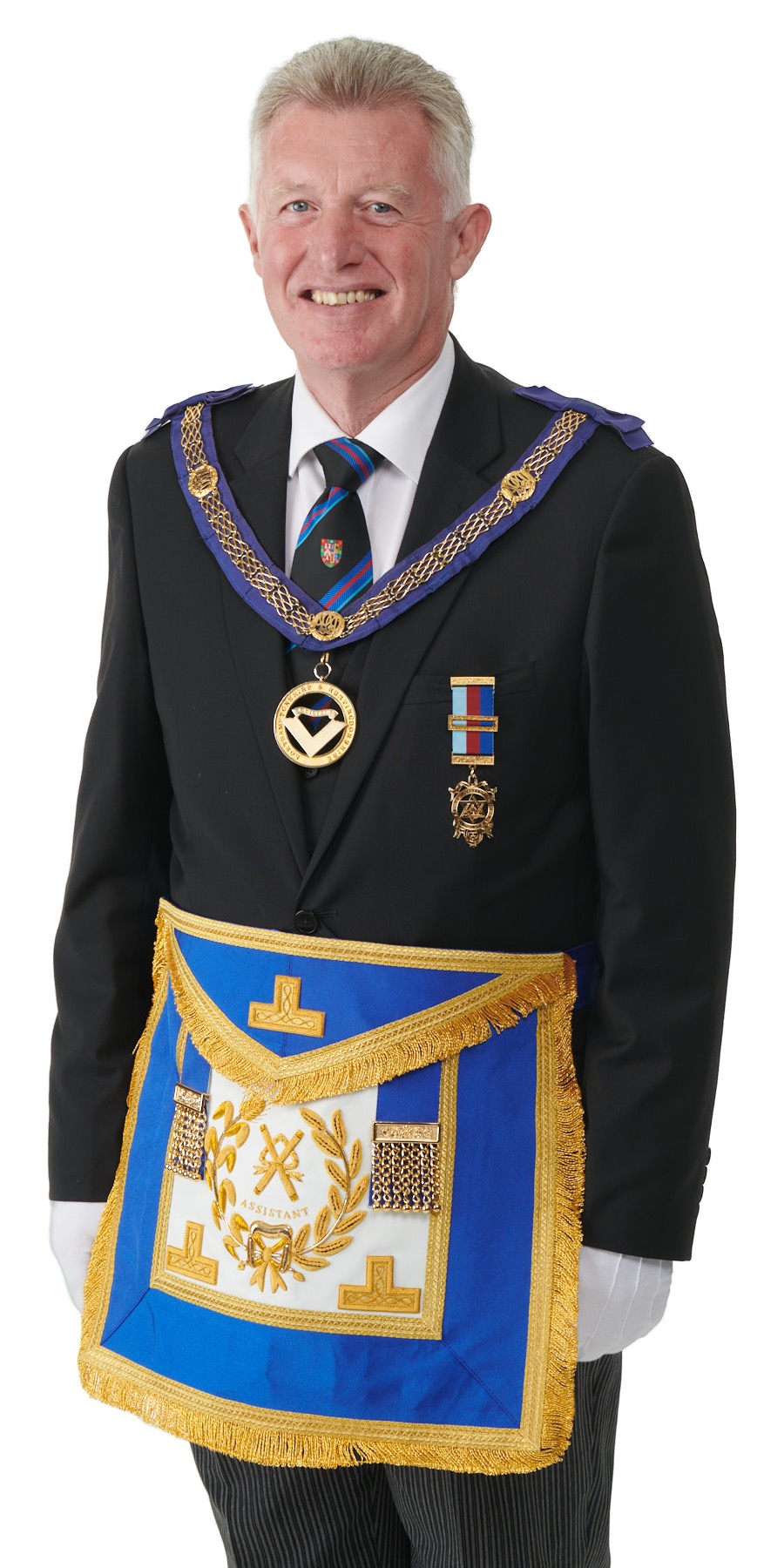 WBro Tim Almond PAGDC, APGM