Cytringan Chapter No 4048 have made two significant donations to local charities.
The Northamptonshire Health Charity Fund was delighted to receive a cheque for £300 and agreed that this would be `ring fenced` for the New Macmillan Cancer Support Centre at Kettering General Hospital (KGH).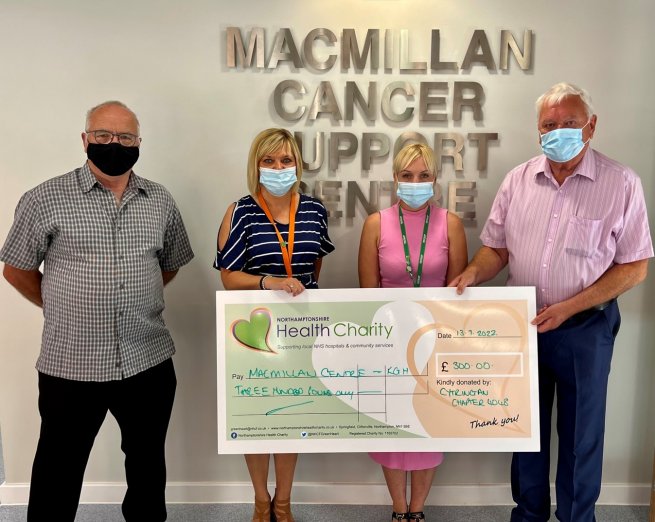 Our photograph shows Cytringan member Comp Peter Chown with Lorraine Devereaux (KGH Charity Fundraiser) and Danielle Mellows (Macmillan Cancer Information Specialist), together with Ex Comp John Payne, PGStB, P2ndProvGPrin.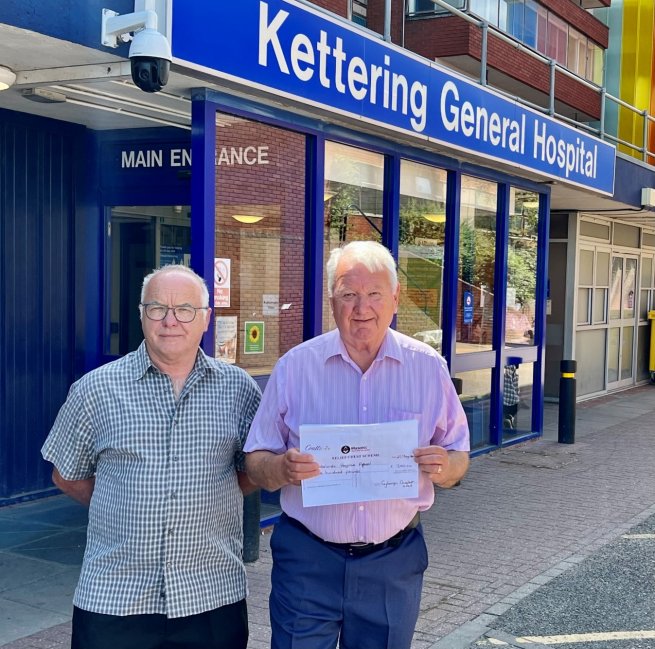 A second donation of £300 has also been made by Cytringan Chapter to the Lakelands Hospice in Corby and this was also recorded at the recent visit to KGH by Chapter members Peter Chown and John Payne.

Speaking on behalf of Cytringan Chapter, MEZ Ex Comp Alastair Rae explained, `We are delighted to have been able to provide much needed assistance to these worthy causes, who do so much in our local community`.

Danielle Mellows (KGH) explained, `We are so grateful to Cytringan Chapter for their donation. This will help which our new MacMillan Cancer Support Centre at KGH to provide a full range of vital cancer information and support services under one roof`.