On Thursday the 18th of January 2018, a raiding party from Lodge of Unity No. 9495 led by their Worshipful Master, WBro Dave Genner ProvAGDC, descended on the Burns Night meeting of Lactodorum Lodge No. 8526 in Towcester.
A number of distinguished brethren were present including the Assistant Provincial Grand Master, WBro Charles Bennett.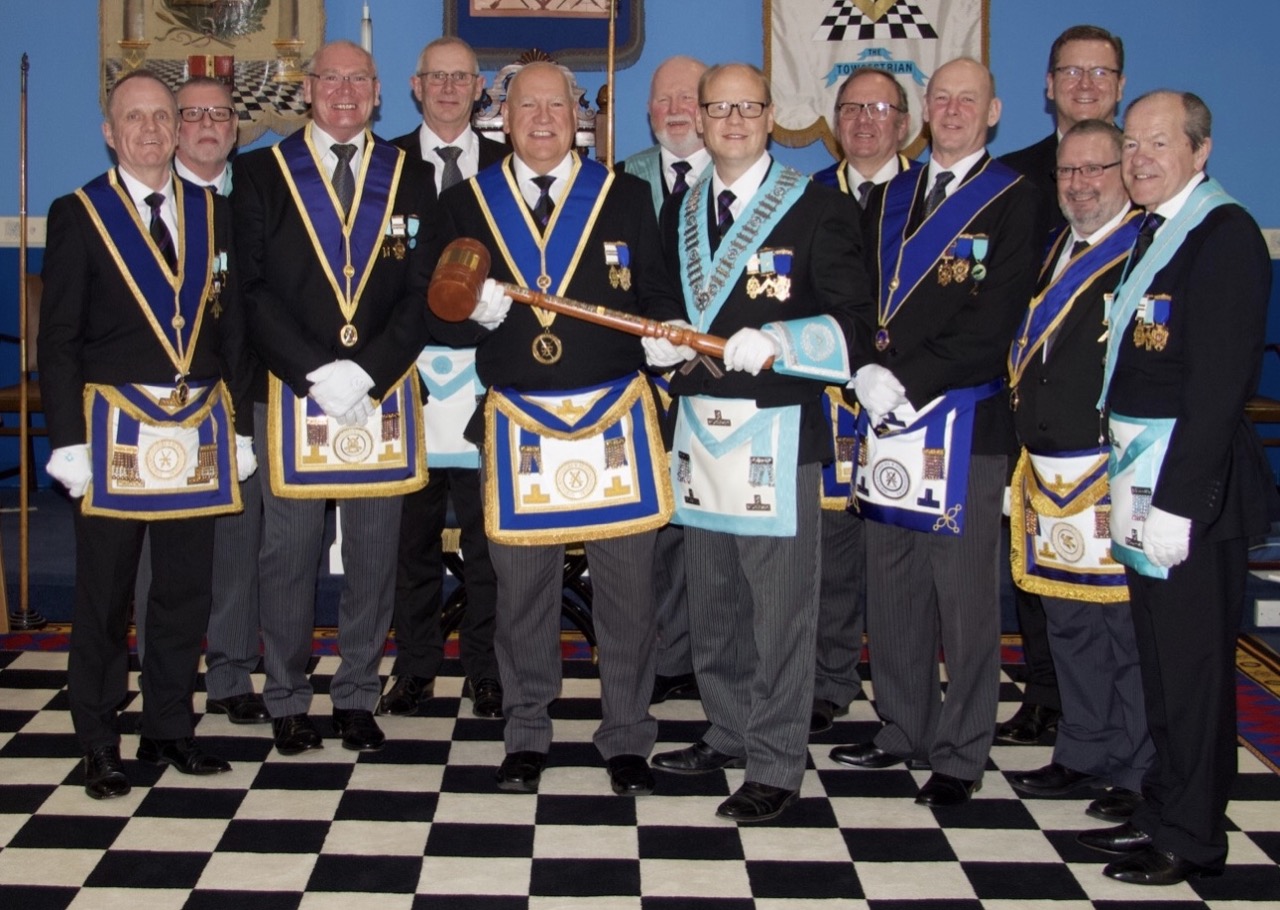 The purpose of the raid was to seize the Travelling Gavel, which was originally gifted by St. Martin's Lodge No. 5873, Chatham, Massachusetts to Loyal Lodge No. 251, meeting in the Province of Devonshire.