On Saturday the 7th of July 2018, the residents of Devonshire Court were most pleased to enjoy strawberries and Prosecco whilst watching England beat Sweden to secure a place in the World Cup semi-finals.
The St Crispin Bass Band were on hand to provide musical accompaniment throughout, thus making the event even more memorable.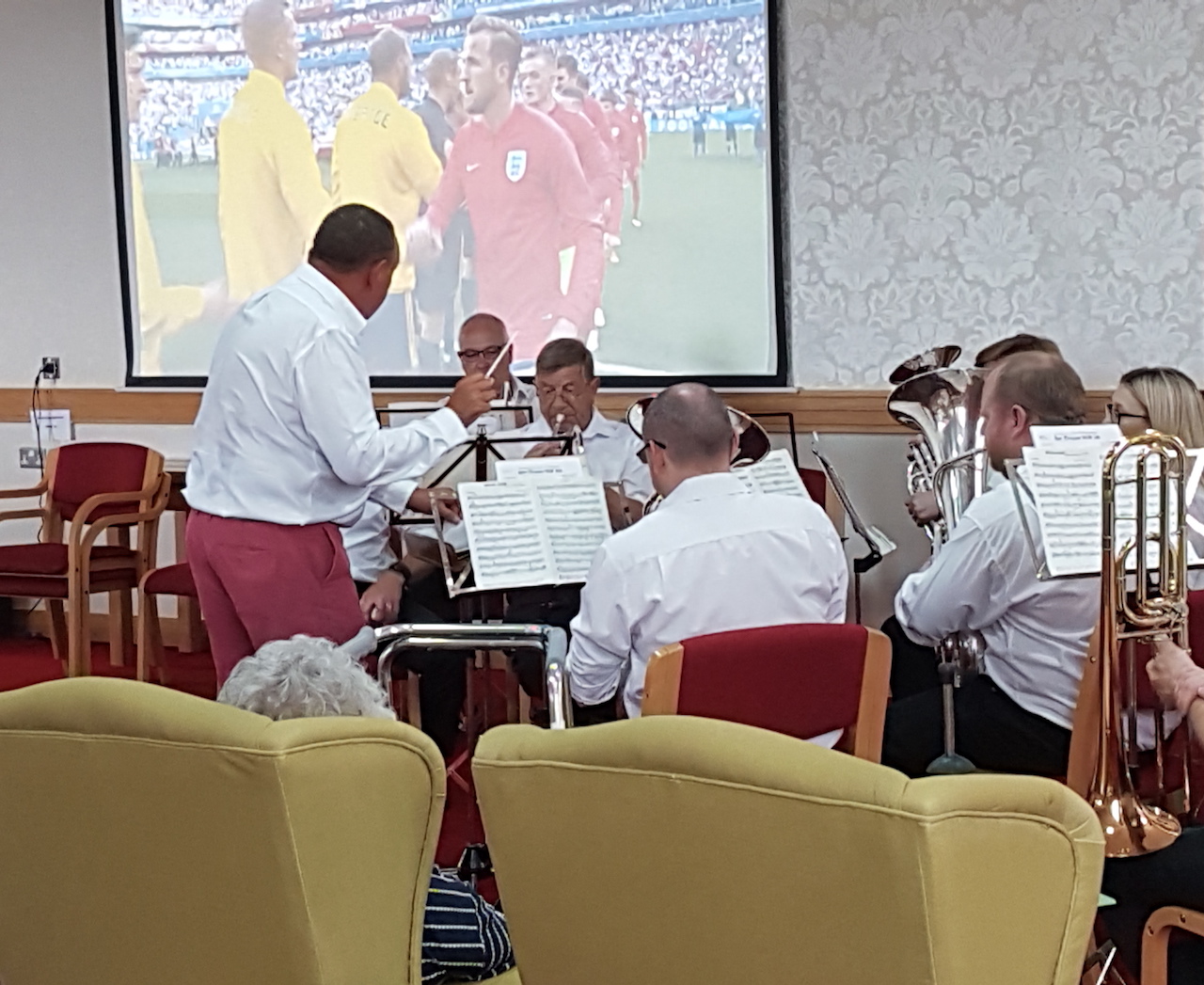 WBro Malcolm Waldie and WBro Tom Reed, the Masters of Lodge of Perseverance No. 455 and St Crispin Lodge No. 5627, were in attendance to prepare the strawberries and cream with the culinary precision merited by this very special occasion!