Thanks to the contributions of local Masons, the Masonic Charitable Foundation (MCF) has been able to donate £2,000 to support the work of 'For the Love of Scrubs Stamford".
The group, which is run entirely by volunteers, relies on fundraising and donations to purchase fabric, tape and thread to make garments for NHS and Healthcare workers on the frontline.
The initiative, which is part of the national 'For the Love of Scrubs – Our NHS Needs You' campaign, is locally-led by Miriam Spring Davies along with Jo Winterbourne, Bex Key, Lucy Thornton-Reid, and Beck Rogers. Miriam was moved to establish the Stamford group in response to the national PPE shortage.
We want to say a HUGE THANK YOU @NHMasons #freemasons & @Masonic_Charity who have generously donated 2K to us to buy fabric, thread & tape to continue making #scrubs for #NHS & #healthcareworkers who are fighting #COVID19 on the #FRONTLINE

A heartfelt thank you from us all 💙🌈 pic.twitter.com/dKfAMqSqdq

— For The Love Of Scrubs Stamford, Lincs/Rutland (@FTLOS_RutLincs) May 29, 2020
Miriam, who usually works as the Head of Wardrobe at the Stamford Shakespeare Company at Tolethorpe, swapped making Shakespearian costumes for scrubs, surgical-hats and washbags, and in just a few short weeks has recruited 1,000 volunteers to help her.
Talking about the donation, Miriam said:
Scrubs are being used more than ever in hospitals, care homes, and hospices in order to stop the spread of COVID-19. It's absolute incredible to be able to find a way of supporting our hard-working healthcare staff. Our volunteers are all giving their time freely and are using their fabulous skills to make garments that will have a real impact to those working on the frontline during COVID-19. This welcomed donation from the Freemasons will provide more of the vital materials we need.
Healthcare professionals have posted photographs of themselves and colleagues in their scrubs, with notes of thanks to the volunteers.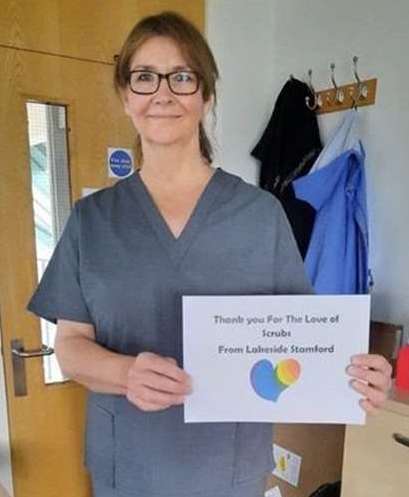 Dr. Jon James from Nottingham Hospital wrote:
Many thanks to all the volunteers @FTLOS_RutLincs who have made these amazing scrubs for us. Your hard work & skill is much appreciated.
Lucy Thornton-Reid, who heads up fundraising for the Stamford group said:
We are extremely grateful for the support we have received from the local Freemasons. It means so much to us. Their generous donation will make between 320-440 sets of scrubs for our incredible NHS and healthcare heroes.
To date, the team of volunteers has sewn and provided 1,147 local NHS and healthcare workers a set of scrubs. Distributions have been made to Cambridgeshire and Peterborough Foundation Trust, Nottingham University Hospital, Lincolnshire Partnership NHS Foundation Trust, Coventry Hospitals, North West Anglian Foundation Trust, Sue Ryder Thorpe Hall Hospice and Foundation Care Manton Hall Care Home amongst others.
Jo Winterbourne, head of logistics and distribution for the team said:
The need for scrubs and protective clothing is still great and we've received over 10,000 orders for garments from establishments across the region. We rely entirely on donations to respond to this demand, so we thank the Freemasons for their support.
The Provincial Grand Master, RWBro Max Bayes, said:
I am very proud of our local response to this COVID-19 pandemic. Overall, local Freemasons have raised over £20,000, which has been donated to food banks and community groups to support the most vulnerable in our community. We are especially pleased to support this hard-working team and their inspirational group of volunteers in the supply of much-needed protective clothing to our NHS and Healthcare frontline staff.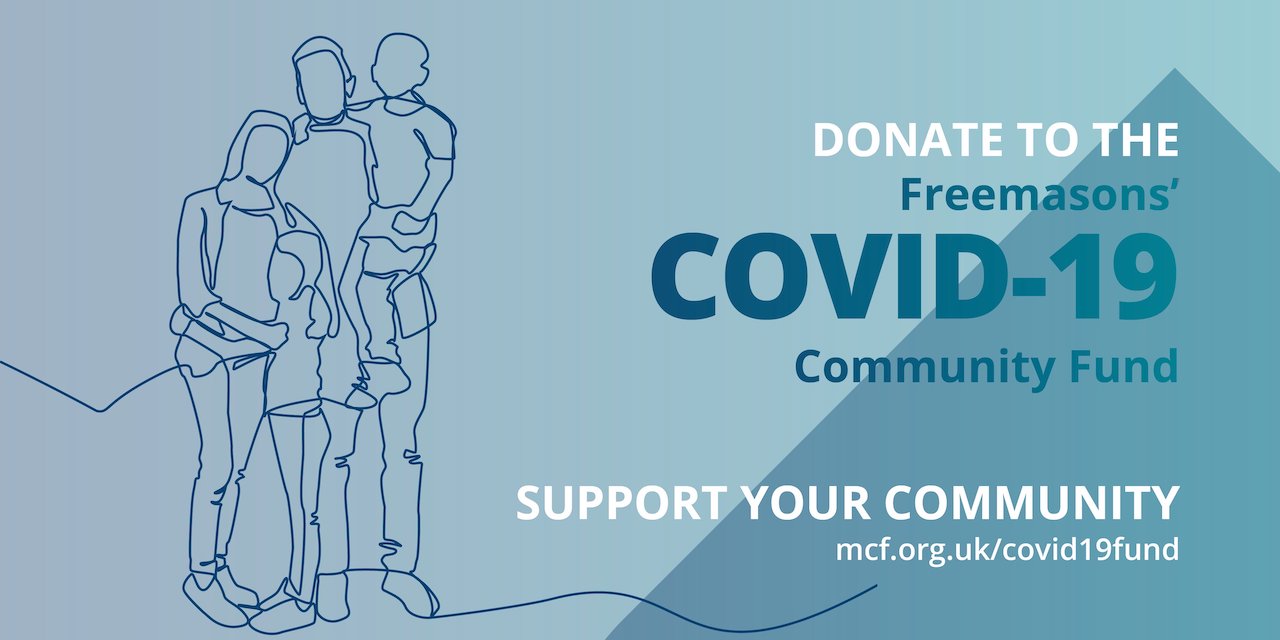 Without the generosity of others, the work of the Stamford group would quickly come to a halt, so they have set up a JustGiving page to receive public donations, which will go towards purchasing yet more vital materials.
If you would like to learn more about the group, learn how to sew, or make a personal donation, please follow the links below.